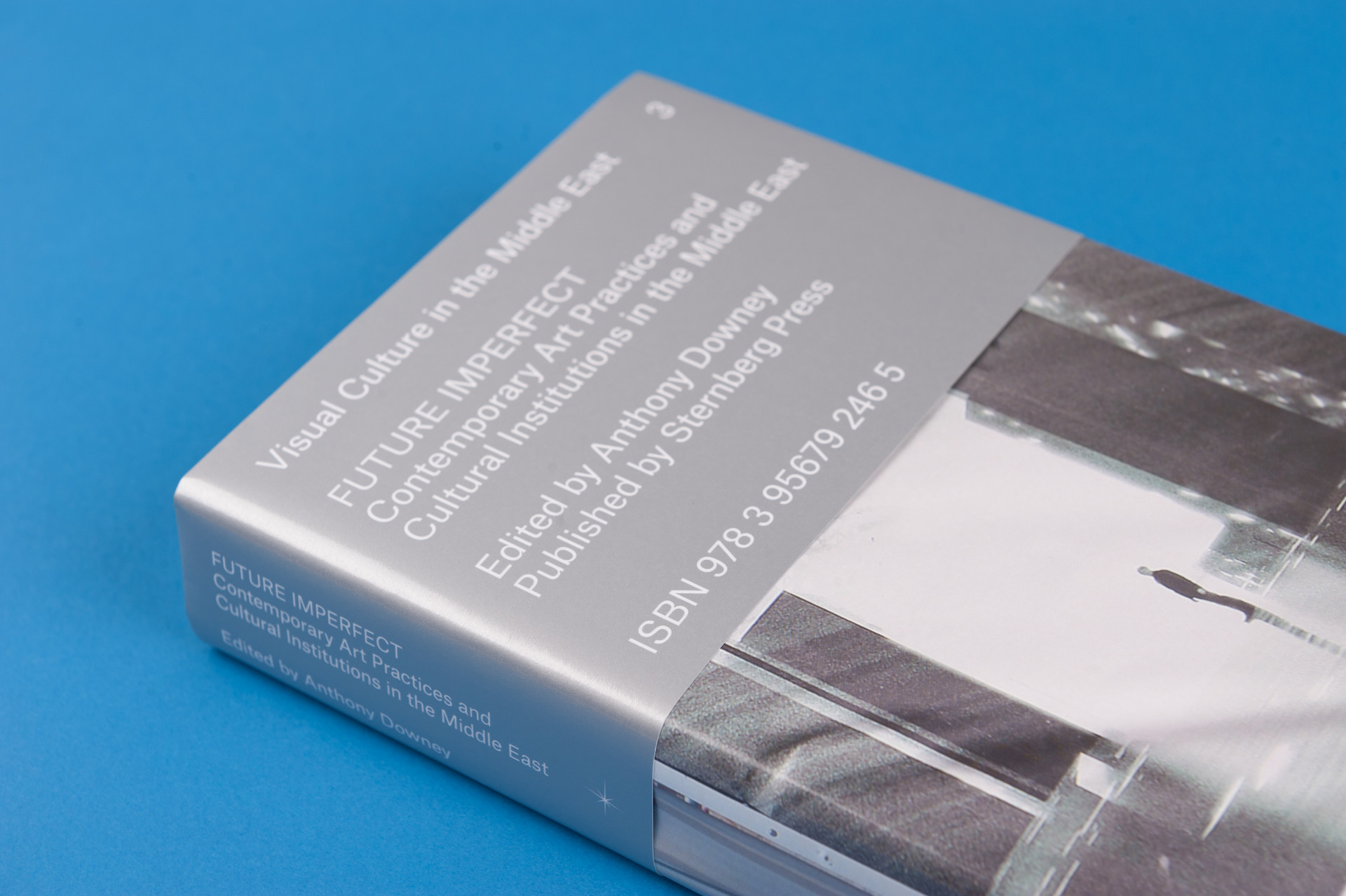 Project
Future Imperfect: Contemporary Art Practices and Cultural Institutions in the Middle East
Client
Type
Location
Future Imperfect: Contemporary Art Practices and Cultural Institutions in the Middle East is the third edition in the Visual Culture in the Middle East series and marks our redesign of the series.
Published by Ibraaz, the research and publishing initiative of the Kamel Lazaar Foundation, Future Imperfect contains over 480 pages and thirty new texts that critically examine the role played by cultural institutions in producing present-day and future contexts for the production, dissemination and reception of contemporary art. The layout of the essays provide generous margins that allow for extensive footnotes and illustrations. The fold-out book jacket features a photograph by Guy Mannes-Abbott from the construction site of Louvre Abu Dhabi on Saadiyat Island, Abu Dhabi that contrasts future and present-day cultural realities in the Middle East.
Future Imperfect contains essays, interviews, and projects from contributors including Monira Al Qadiri, Hoor Al-Qasimi, Anahi Alviso-Marino, AMBS Architects, Stephanie Bailey, Eray Çaylı, Rachel Dedman, Elizabeth Derderian, Anthony Downey, Karen Exell, Reema Salha Fadda, Wafa Gabsi, Hadia Gana, Adalet R. Garmiany, Baha Jubeh, Suhair Jubeh, Amal Khalaf, Kamel Lazaar, Jens Maier-Rothe, Guy Mannes-Abbott, Doreen Mende, Lea Morin, Jack Persekian, Rijin Sahakian, Gregory Sholette, Tom Snow, Ania Szremski, Christine Tohme, Toleen Touq, Williams Wells, Ala Younis and Yasmine Zidane.