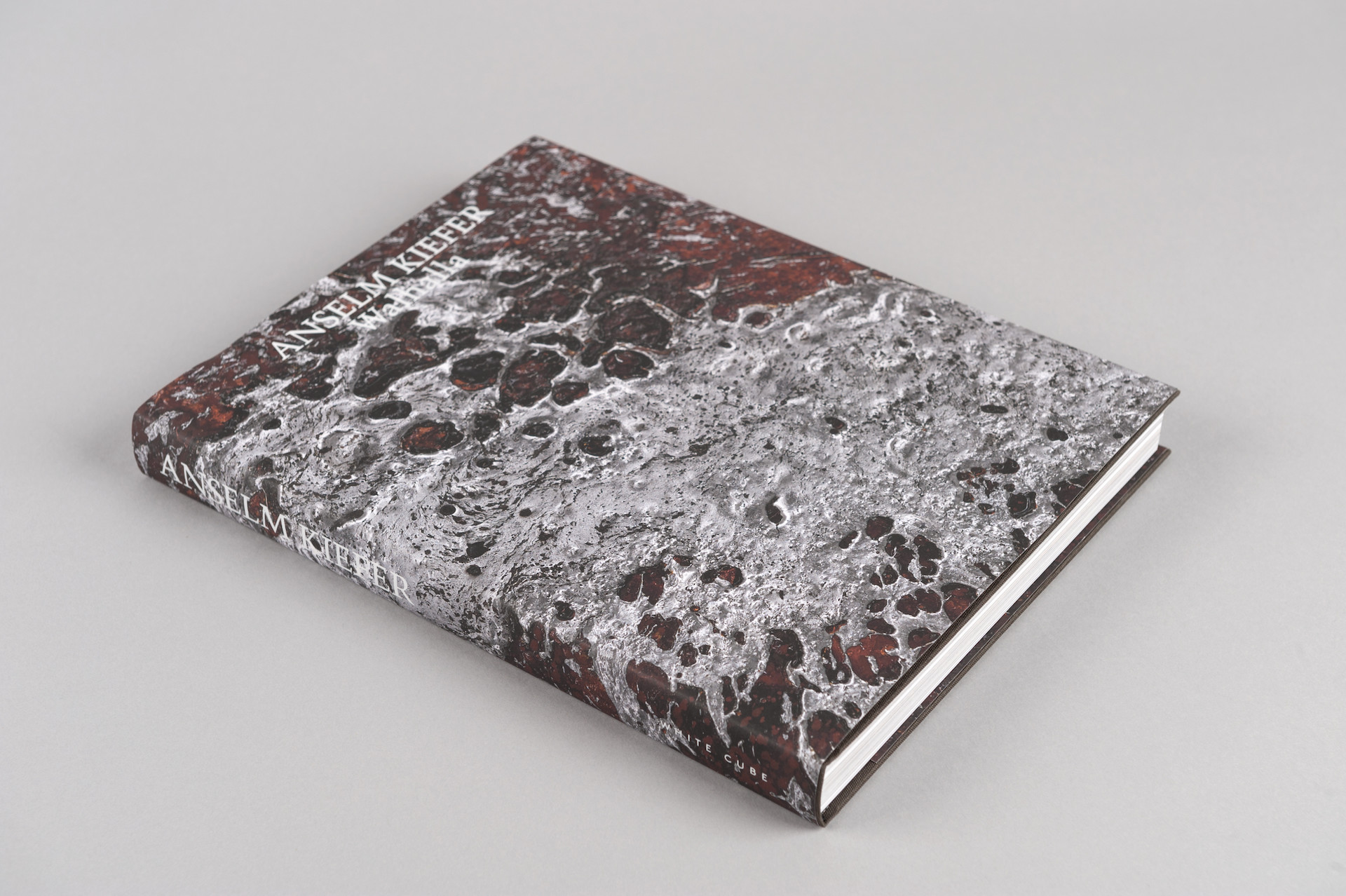 Project
Anselm Kiefer: Walhalla
Client
Type
Location
To accompany the solo exhibition Walhalla by Anselm Kiefer at White Cube we designed a catalogue that presents a vast new installation, large scale painting and sculpture.
The cloth-bound publication is conceived as a walk through the central, lead-covered corridor and adjoining galleries of White Cube. A sequence of specially commissioned photographs depict the artist's transformation of the galleries into dark caverns lit by bare light bulbs. Metal hospital beds covered with lead blankets, a rusted spiral staircase and arsenal of decaying artifacts are shown in first person perspective. A series of sculptures and paintings are shown in their entirety next to material details of splattered lead, oil, acrylic, emulsion, shellac and clay.
A new essay by John-Paul Stonard is introduced by a tip-in reproduction of the Turner painting The Opening of the Walhalla depicting the mythical paradise in Norse mythology for slain warriors.