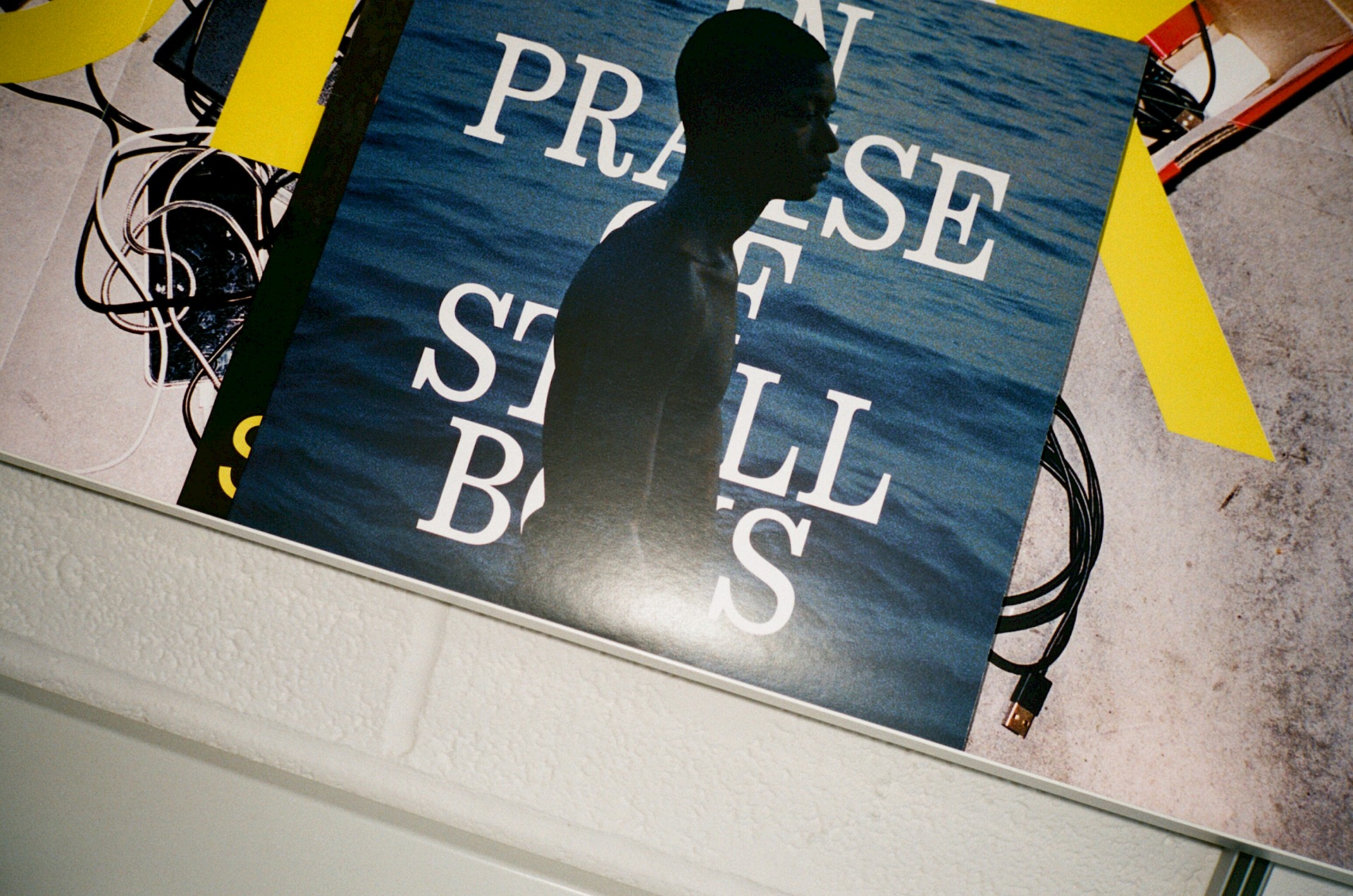 Project
In Praise of Still Boys
Client
Type
Location
Zak Group collaborated with artist and poet Julianknxx on the art direction for the vinyl accompaniment to his 2021 film In Praise of Still Boys. The design is image-driven, foregrounding original film stills and the blue colour scheme of its prominent backdrop: the Atlantic Ocean. The title and body text are set in Quadrant by Matter of Sorts.
The soundtrack reflects on the artist's childhood in Sierra Leone and takes the form of a poem about growing up in Freetown, the Middle Passage and the African diaspora. Compositions from the film and additional original music by Julianknxx is featured alongside the work of his collaborators including Melo-Zed, Aron Kyne, Thabo and anaïs.
Produced and released with Vinyl Factory, the record was launched alongside the artist's exhibition and his contribution to the group show LUX at 180 Strand.