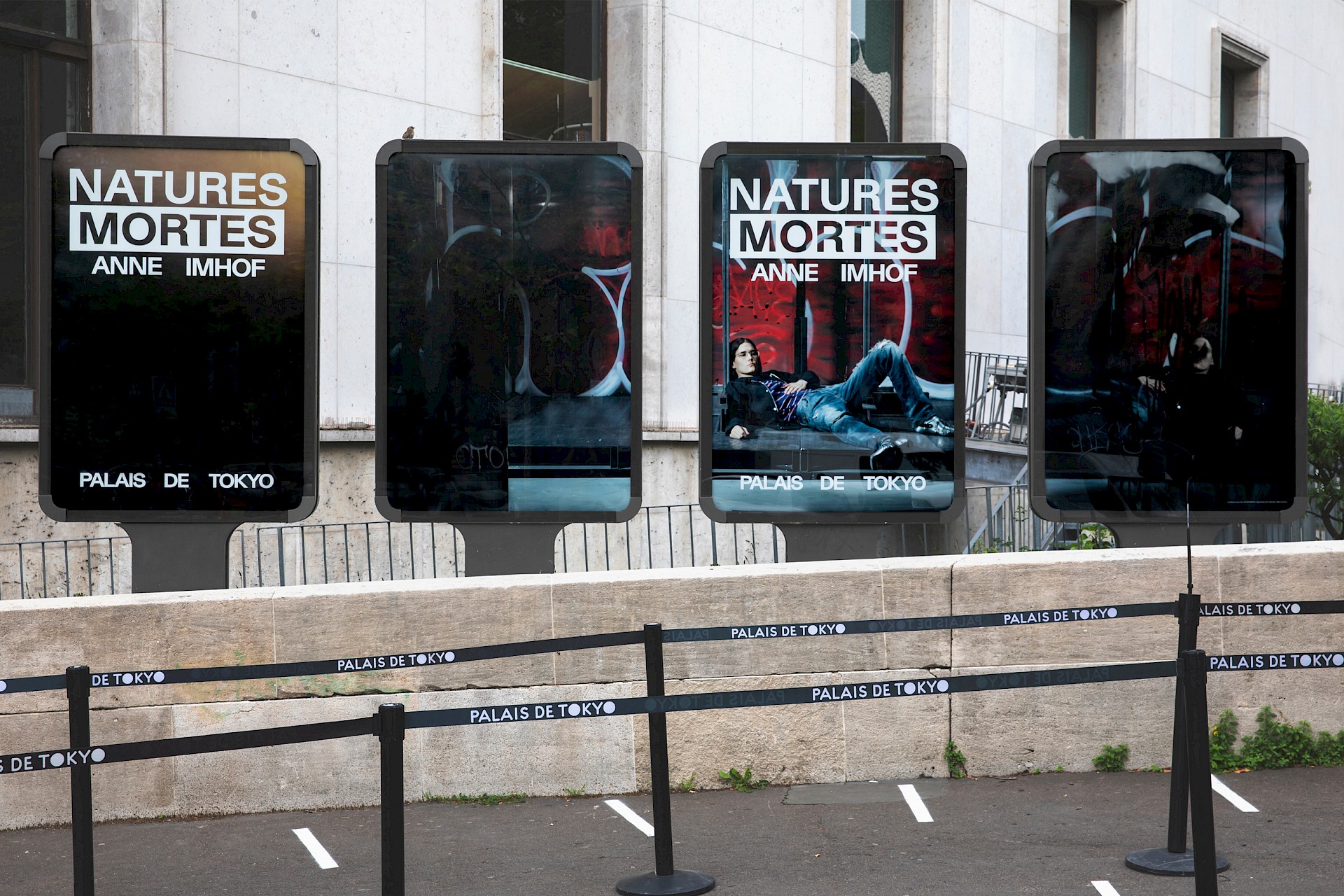 Project
Anne Imhof: Natures Mortes
Client
Type
Location
We continued our collaboration with the artist Anne Imhof on the occasion of her exhibition Natures Mortes at the Palais de Tokyo, Paris. The institution's forth Carte Blanche invitation – following Philippe Parreno, Tino Sehgal, Camille Henrot and Tomàs Saraceno – Natures Mortes will occupy all spaces combining performance, painting, sound and installation works. Zak Group worked on the exhibition identity and art directed the posters, signage and magazine cover.
The typographic treatment for the exhibition title consists of a modular lock-up, fusing title and artist name into a single graphic element that can be used across the print and digital media. Issue 31 of the institution's magazine Palais features the title lock-up along with a list of all contributing artists on its cover in an all red text treatment.
Anne Imhof presents her work next to contributions from a wide spectrum of invited artists: Alvin Baltrop, Mohamed Bourouissa, Eugène Delacroix, Trisha Donnelly, Eliza Douglas, Cyprien Gaillard, Théodore Géricault, David Hammons, Eva Hesse, Mike Kelley, Jutta Koether, Klara Lidén, Joan Mitchell, Oscar Murillo, Eadweard Muybridge, Cady Noland, Precious Okoyomon, Francis Picabia, Giovanni Battista Piranesi, Sigmar Polke, Paul B. Preciado, Bunny Rogers, Sturtevant, Yung Tatu, Paul Thek, Wolfgang Tillmans, Rosemarie Trockel, Cy Twombly, Adrián Villar Rojas.