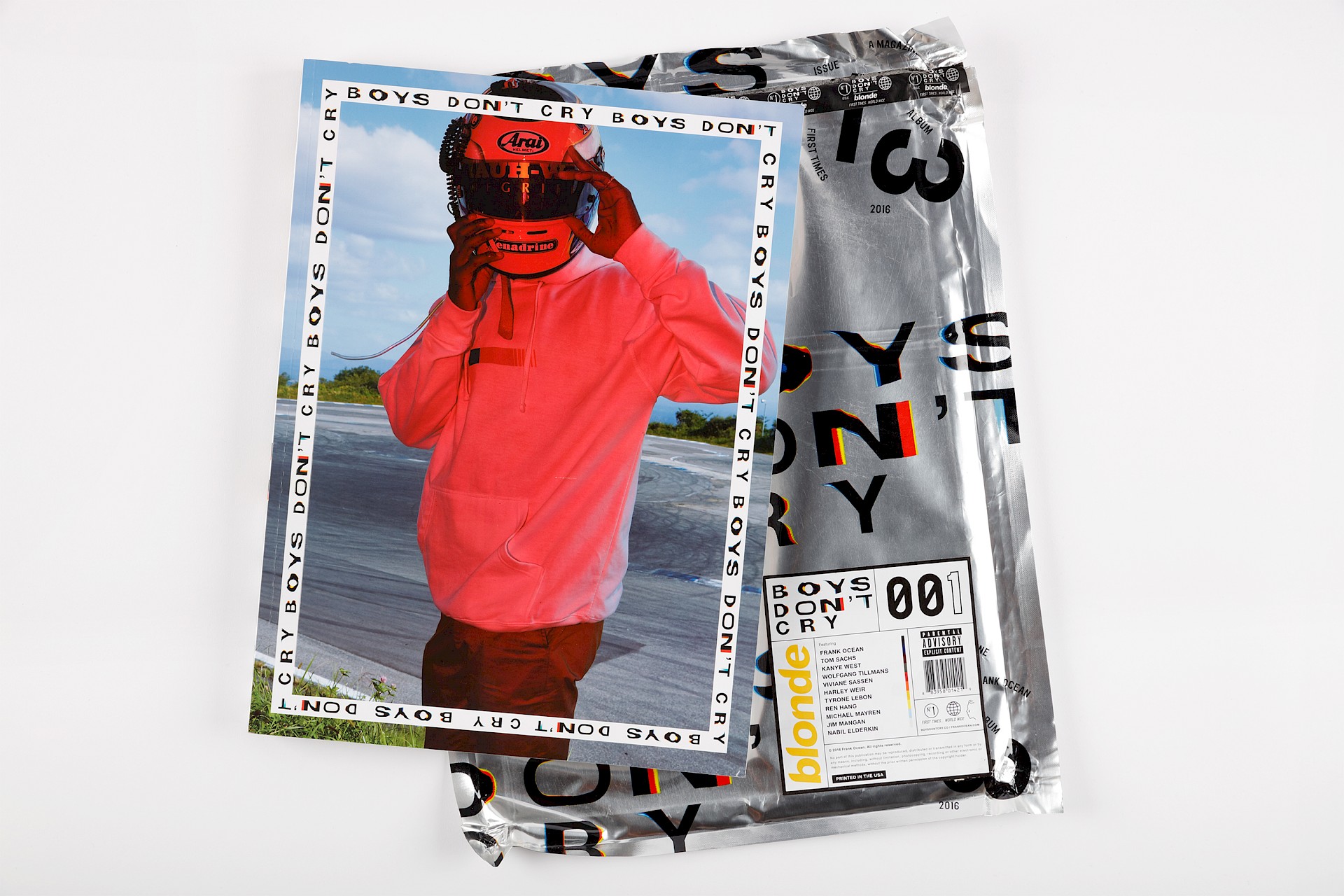 Client
Location
Editor in Chief
Frank Ocean
Team
Creative Direction: Frank Ocean & Thomas Mastorakos; Project Manager: Wendi Morris; Fashion Editor: Rita Zebdi; Art Direction: Simmonds Ltd; Design Consultant: Zak Group; Sub Editor: Esra Gurman; Intern: Federico Aliprandi; Editor Assistant: Elias Evans; Production Assistant: Georgia Pellegrino; Legal: King, Holmes, Paterno & Soriano.
Zak Group was commissioned to design a bespoke type treatment for Frank Ocean's magazine Boys Don't Cry and to design the masthead. Our typography has also been used across the magazine's marketing and customised in-shop displays.
Following its long-awaited public release Frank Ocean published the foil-wrapped magazine Boys Don't Cry which included a special release of the album Blonde. The magazine, featuring three alternate covers, was launched at four pop-up newsstands in Chicago, Los Angeles, London, and New York on Saturday, 20 August 2016. The compendium of poetry, interviews, essays and photography includes contributions from Kanye West, Wolfgang Tillmans, Tyrone Lebon, Viviane Sassen and Tom Sachs among others.
The lettering of the hand-distorted masthead was made by scanning originals on a large-format scanner. The technique of printing, capturing and manipulating original artwork references historical works by artists such as Bob Cobbing or experiments made in the late 60s with the then-new photocopy technology.
Zak Group's collaboration with Frank Ocean as Design Consultant of Boys Don't Cry began at the end of 2014.