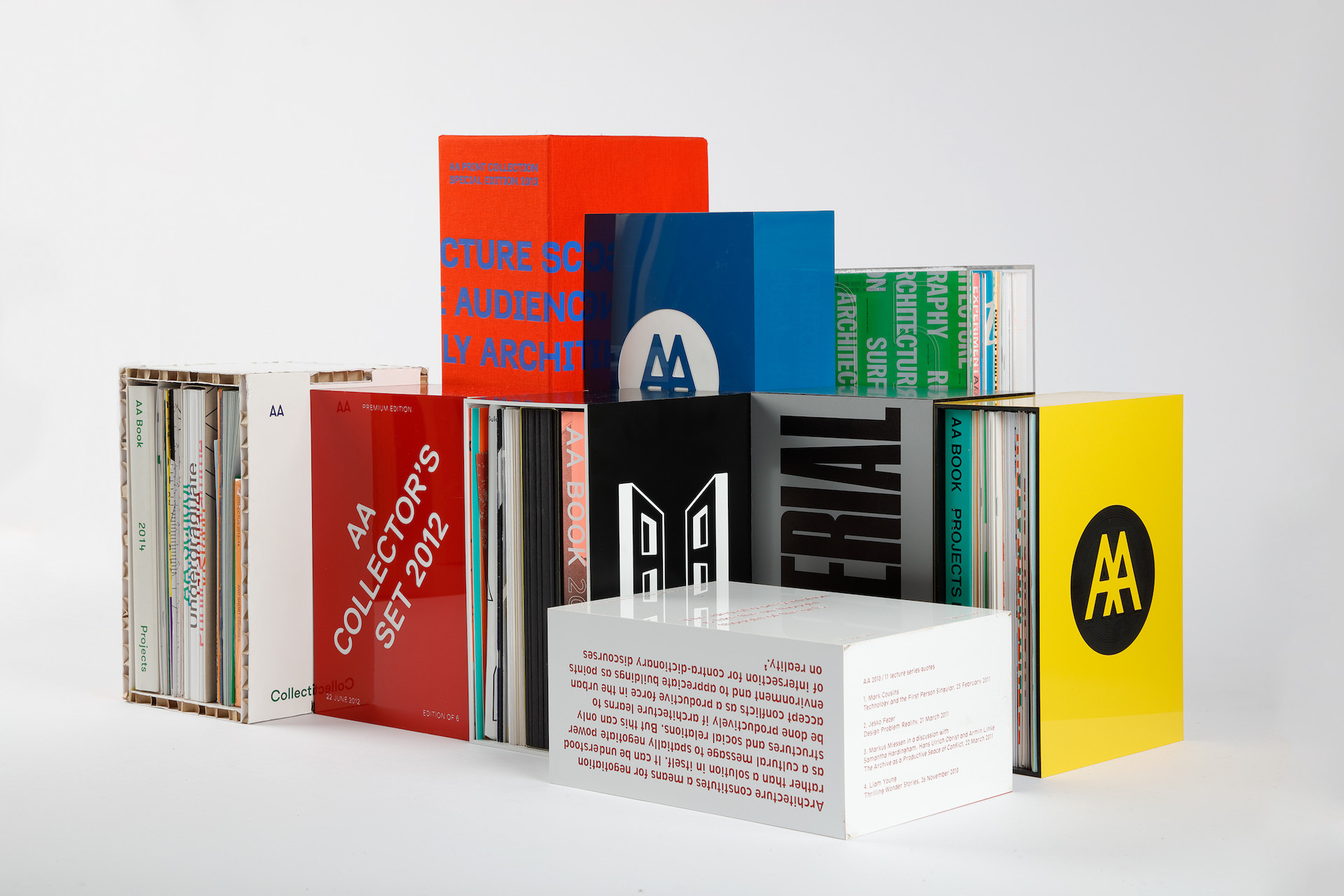 Project
Architectural Association Art Direction
Type
Location
Zak Kyes served as the first Art Director of the Architectural Association from 2006-16, transforming the image of the institution by reconsidering the role of graphic design and its relationship to the school's programme. This resulted in the art direction over 120 books and the publication of forty-six titles with the independent publishing imprint Bedford Press. Kyes redefined the vision of the school's design office, the AA Print Studio, by integrating the discourse of design into the intellectual and academic life of the school.
Founded in 1847, the Architectural Association is the UK's oldest independent school of architecture. The AA has a long history of publishing that is intimately coupled with its long-standing status as a self-governing institution. After Kyes' appointment the AA moved towards a publishing strategy as an embodiment of the school's culture and as an active site for architectural production. As Art Director Kyes coordinated the graphic output of the school and positioned the graphic designer as "who creates, edits, curates, distributes and, most importantly, participates."
A central part of the work with the AA has been the instigation in 2008 of Bedford Press, an imprint of AA Publications, to print ephemera supporting the daily life of the school as well as small runs of books and pamphlets. Ranging from exhibition catalogues to artists' books and critical texts, the activity of Bedford Press focused on the fundamental concerns on publications as sites of production. In addition, Zak's work with the Bedford Press helped launch a new generation of student publications coming from the AA.
The AA Print studio is now widely regarded as a leading centre for contemporary graphic design and publishing. Zak Group has also collaboration with the AA on the design of various publications, including Bricoleur Bricolage, L.A.W.U.N* Project #1 and In Search of a Forgotten Architect.