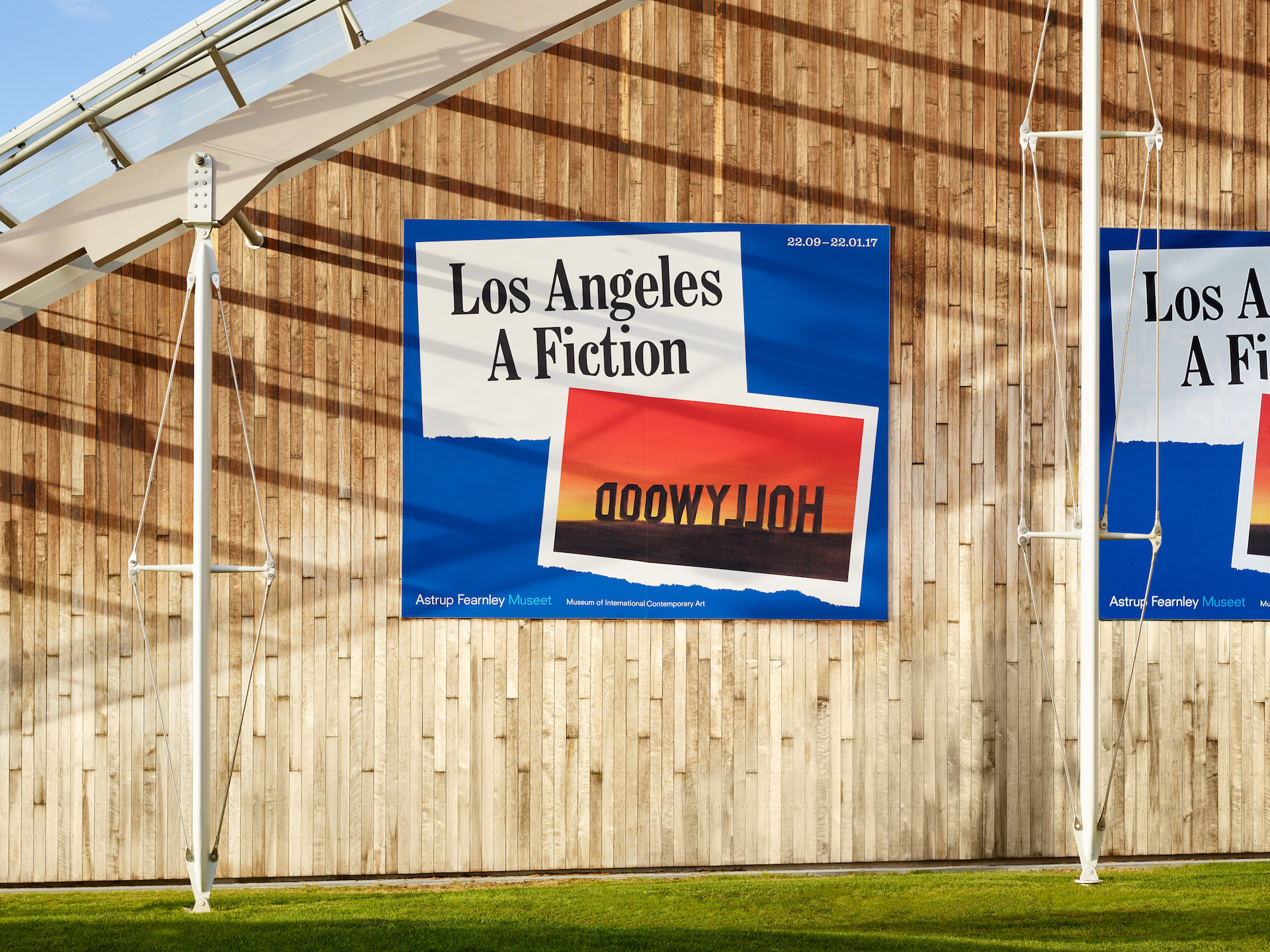 Project
Los Angeles: A Fiction
Type
As part of the on-going collaboration with Astrup Fearnley Museet, we designed the identity and accompanying print materials for the exhibition Los Angeles: A Fiction. Working closely with the curators Gunnar B. Kvaran (AFM), Thierry Raspail (MAC Lyon) and Nicolas Garait-Leavenworth, we developed an overarching identity that references pocket novels and informed the design of the catalogue and exhibition posters.
The design concept refers to familiar tropes of fiction, and uses pocket novels as a reference for the catalogue format. The publication highlights the dialogue between literature and the visual artists while accommodating the travelling nature of the exhibition. The book jacket contains two individual book blocks that present literary extracts and an appendix of artwork reproductions, allowing for the English and French translations to be interchanged. The exhibition posters emphasise the collage of narratives that describe Los Angeles by using pages extracted from a novel.
A collaboration between Astrup Fearnley Museet in Oslo and the Museum of Contemporary Art Lyon, the exhibition aims to show a fictional and subjective view of Los Angeles. The artists range from those which have become synonymous with Los Angeles (David Hockney, Ed Ruscha and William Leavitt) to younger figures (Alex Israel, Ryan Trecartin/Lizzie Fitch and Martine Syms) that offer a fresh take on the city.The publication presents a selection of literature written in or about Los Angeles by Reyner Baynham, Christopher Ischerwood, Norman M. Klein and David Lynch.