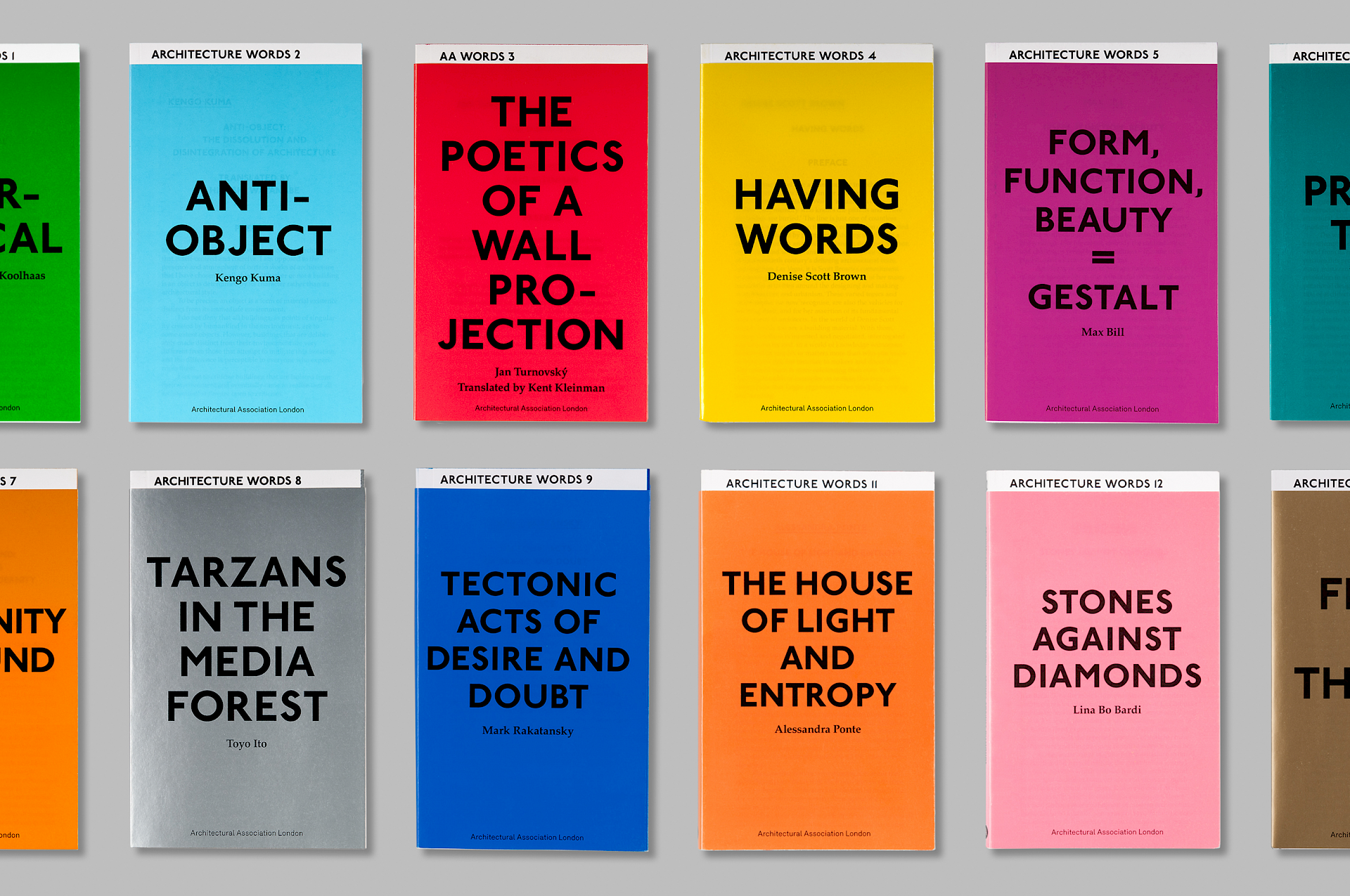 Project
Architecture Words
Type
Location
Zak Kyes served as the Art Director of the Architectural Association from 2006-16 where he art directed over 120 books including the series Architecture Words published by AA Publications.
The AA's Architecture Words series was established in 2008 as an ever-growing collection of small, accessible books that counter the dominance of images in architecture by promoting the written word, in the form of text, essays, conversations, interviews, manifestos and other forms of writing by architects, historians and critics.
To quote series editor Brett Steele, "words too are building material. With them, material culture is invented and negotiated, interrogated and communicated." Each volume is written by an architect or theorist, offering the reader a selection of writing on and for the discipline. With this, AA Words functions as an extension of the school's role as an arena for debate.