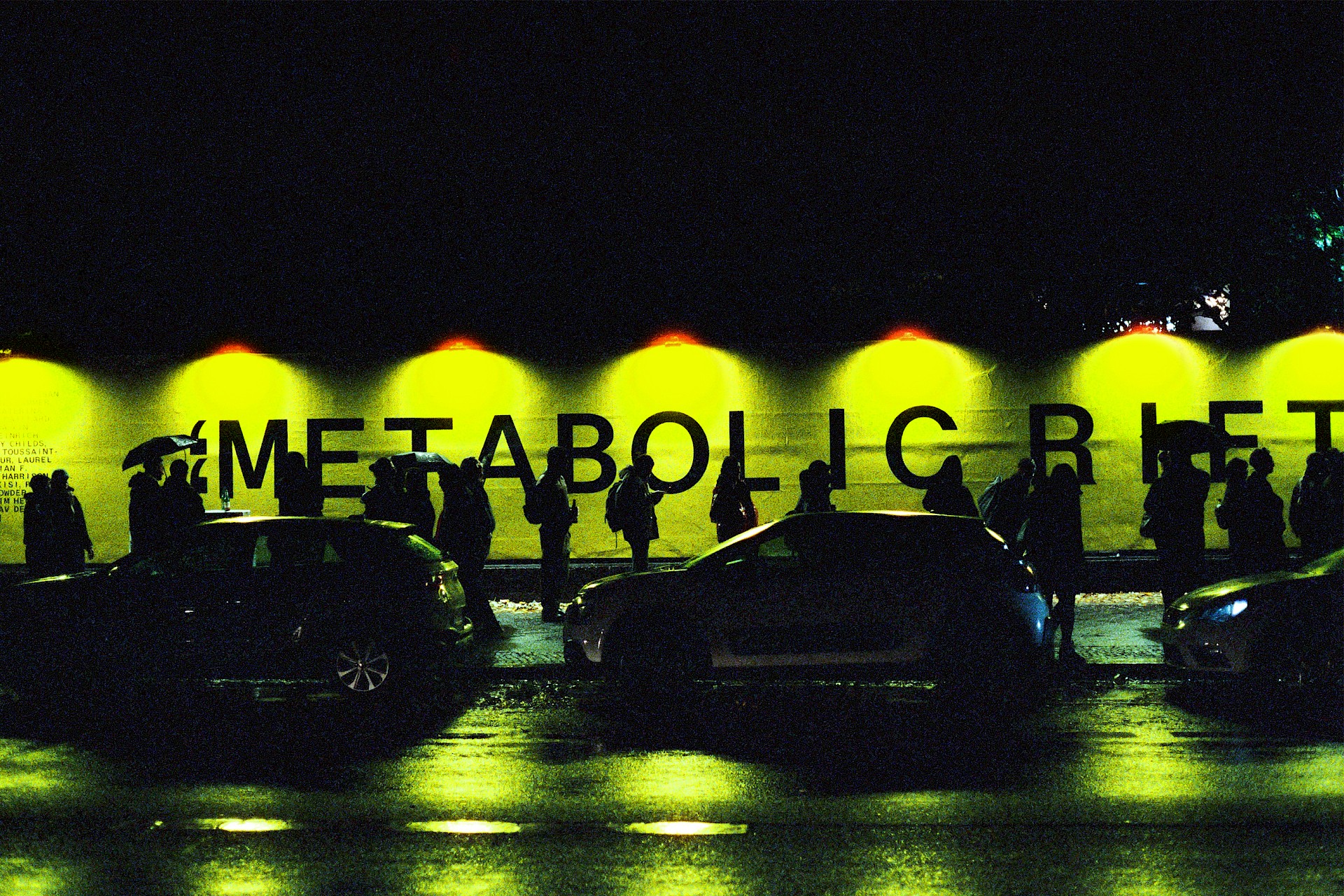 Zak Group designed the identity and digital platform for Metabolic Rift, a month-long live event series combining music, art and performance by Berlin Atonal. Presented at the legendary arts venue Kraftwerk after two years of silence, the former power station was reactivated by 30 music and visual artists, including Klein, Sung Tieu and Cyprien Gaillard.
The visual identity for Atonal 2021 is developed around four guiding principles:
1 - It resists the logic of identity (no logos)
2 - Creates friction by withholding information
3 - Is based on a single feature (colour) that is highly specific yet totally adaptable
4 - Can be applied by anyone
This resulted in a single shade we call "Metabolic Yellow", a fluorescent colour used across digital and print applications. The logotype and all texts are set in Oracle Triple, a monospace typeface by Dinamo.