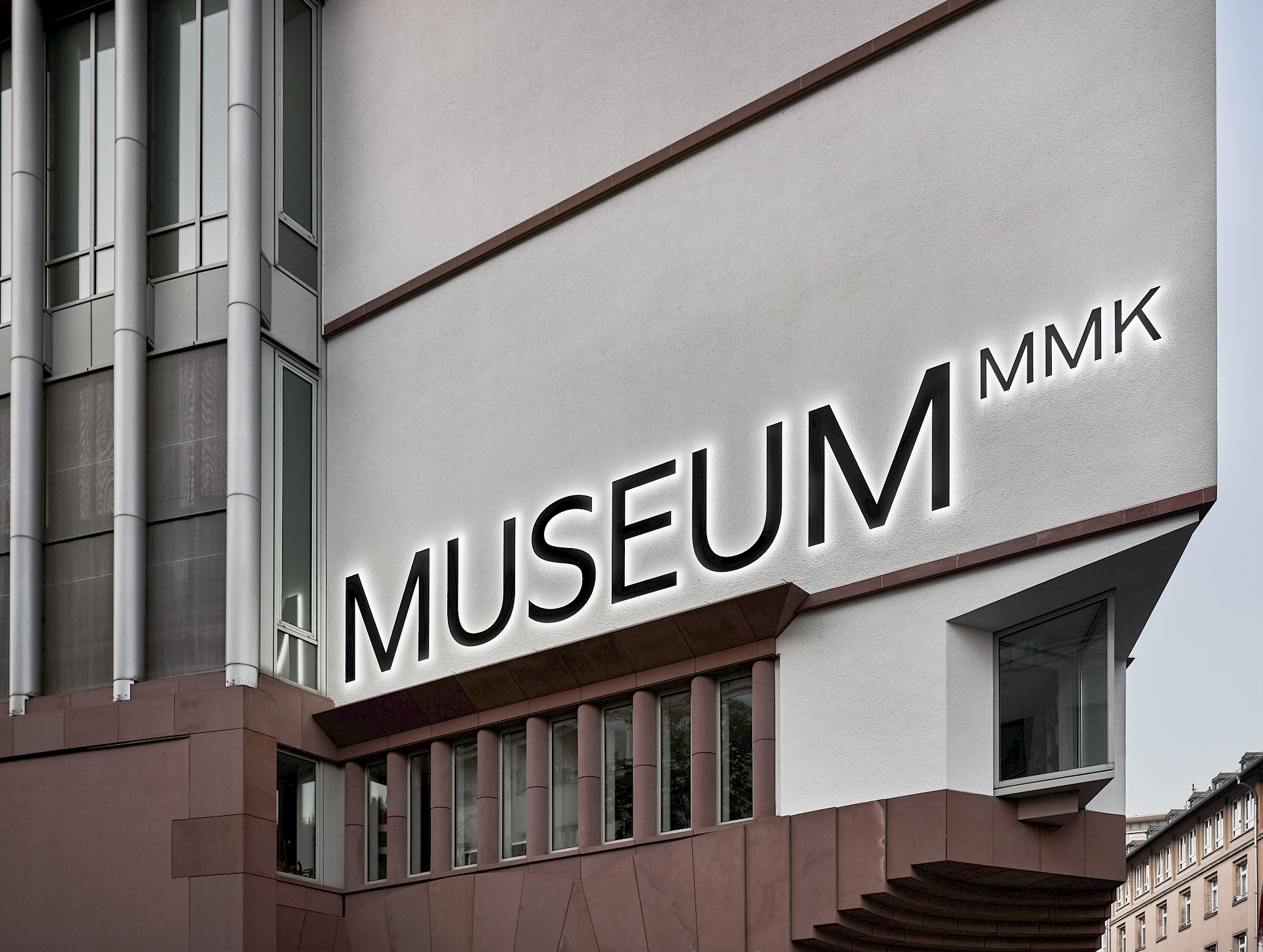 Project
Museum für Moderne Kunst
Type
Location
Zak Group has designed a new brand identity for the Museum für Moderne Kunst (MMK) in Frankfurt, one of Germany's leading modern and contemporary art museums. The comprehensive identity system encompasses a new logo, bespoke typeface, website and the re-naming of the museum's three venues. The launch of the identity in October 2018 coincides with the recent appointment of Susanne Pfeffer as director and the opening of two solo-exhibitions by Cady Noland and Marianna Simnett and the group show Because I Live Here.
MMK's new identity makes a cultural claim. Through the introduction of a superscript trademark symbol: MMK the identity highlights the ways in which brands lay claim to ideas and connect people. The MMK symbol is attached to individual words and phrases to claim them as part of the museum's identity. To launch the identity a series of sweaters, t-shirts, lighters and caps emblazoned with FRANKFURTMMK claim Frankfurt as part of the museum's DNA.
As part of the MMK's new identity Zak Group renamed the museum's three venues after the type of building they occupy. The postmodern museum building designed by Hans Hollein in 1981 was renamed MUSEUMMMK, the exhibition space located in the financial district was renamed TOWERMMK, and the former customs office was renamed using the German word ZOLLAMTMMK. Adding the MMK symbol to each of these words claims the buildings as belonging to the museum's identity. The new names are featured prominently on the entrances of the three buildings in steel powder-coated signage.
The bespoke typeface Museum Sans was designed as a key element of the MMK's new identity. The mono-line design of Museum Sans features high-waisted capitals that reinterpret the unusual geometry of typefaces such as Venus (1907) released by Frankfurt's Bauer Type Foundry. Museum Sans is used across the identity system and on a range of printed matter, including exhibition materials, gallery guides, ads and stationery.