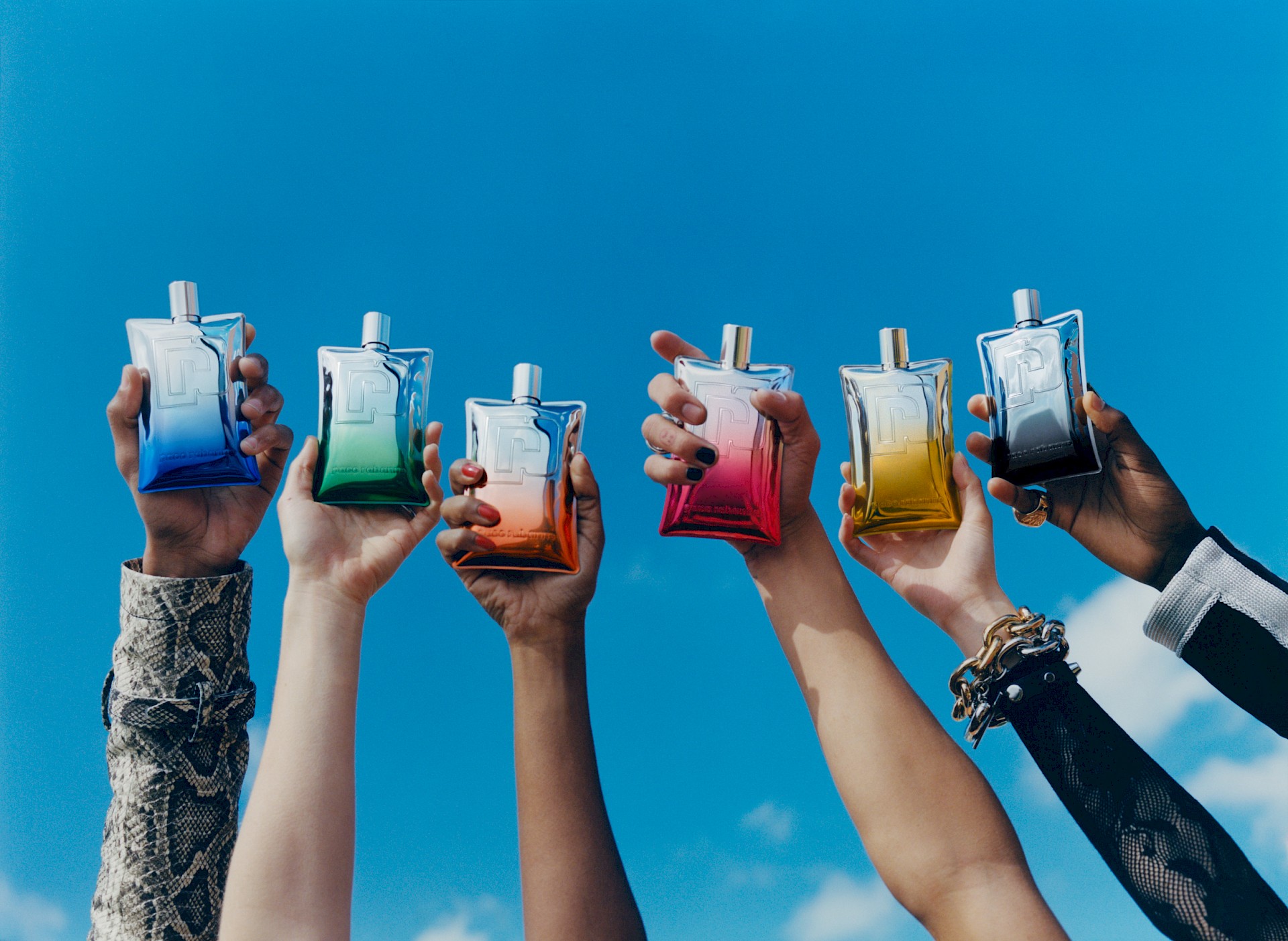 We collaborated with Creative Director Julien Dossena on the first ever fragrance collection by Paco Rabanne. Pacollection is a range of six new fragrances that push the boundaries of perfumery-related design. We were commissioned to design the collection's packaging, flacon graphics and accompanying print materials.
The Pacollection perfumes are presented in a high quality chrome-coloured box, airbrushed with metallic colours representing the six fragrances. The outer box mirrors the colour scheme and reflective design of the innovative flacon: the first soft shell perfume bottle. Inside the box the flacon is heat welded with the PR monogram and rests within a die-cut acoustic foam insert.
With pacollection Zak Group has expanded its long standing collaboration with Paco Rabanne to include fragrance. In 2015 Zak Group introduced an award winning new identity for Paco Rabanne encompassing new logo marks, typography, packaging, accessories, print collateral, campaigns, a website and art direction.