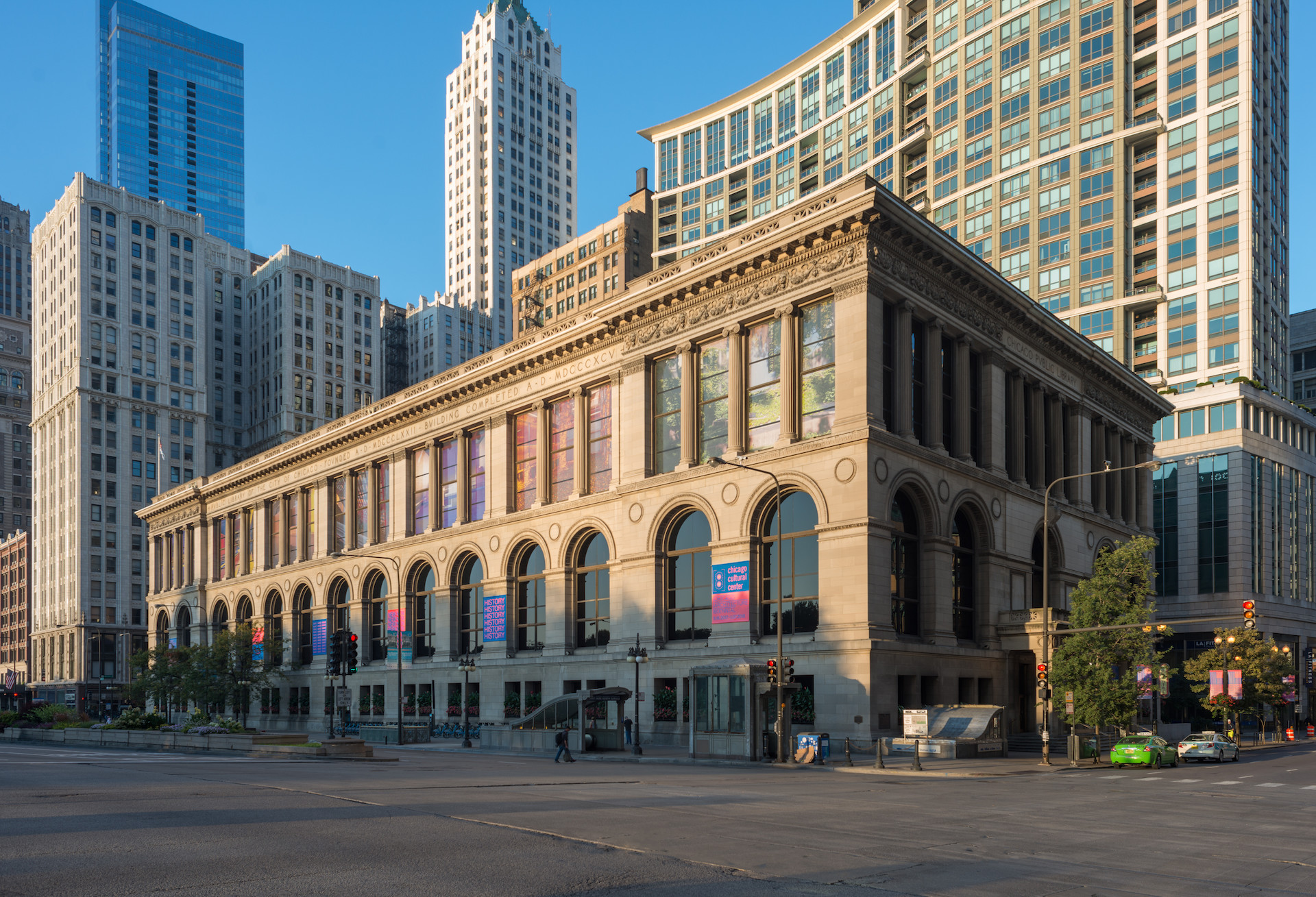 Project
2017 Chicago Architecture Biennial Art Direction
Location
Zak Group has art directed the second Chicago Architecture Biennial, the largest international survey of contemporary architecture in North America. For the second edition of the biennial titled Make New History we collaborated with artistic directors Sharon Johnston and Mark Lee. In addition to designing the visual identity, campaign, signage and wayfinding system we designed the eponymous catalogue.
Our identity for Make New History is built around bold colours and repetition. The identity references two histories that intersected in Chicago during The New Bauhaus–the history of colour in architecture and the history of typographic experimentation. The biennial's colour pallet is a reinterpretation of the industrial colour code devised by Faber Birren for DuPont factories. The typographic treatment draws upon the legacy of Chicago émigrés designers who transformed language into images through composition and repetition.
We developed a bespoke signage system for the Chicago Cultural Center and a half dozen other sites across the city. The identity can be found on display throughout the city of Chicago in the form of a large scale out-of-home media campaign in addition to international, national and regional print and digital media.
Freestanding printed and interactive signs, mounted on custom-made steel and concrete stands, guide visitors through the exhibition and the work of over 140 architects.
An accompanying catalogue published by Lars Müller Publishers investigates the importance of history in contemporary architectural production.
For the first edition of the Chicago Architecture Biennial in 2015, Zak Group created a visual identity and a marketing campaign that made extensive use of the grid – a visual form emblematic of the city of Chicago and the practice of architecture itself. Zak Group has conceived of the subsequent editions as part of a masterplan, taking the grid as its starting point.