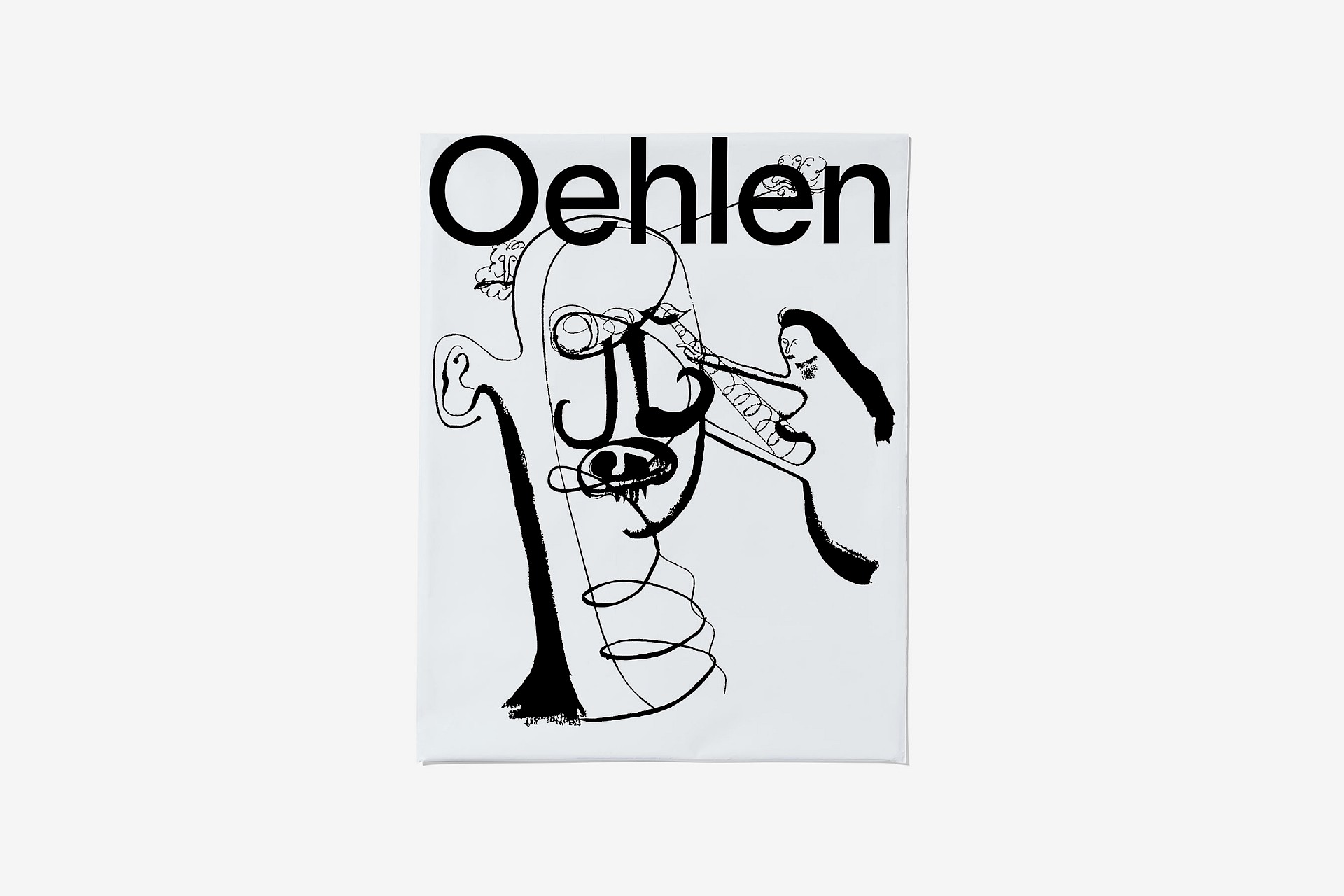 Project
Albert Oehlen: Tramonto Spaventoso
Client
Type
Location
On the occasion of Albert Oehlen's exhibition Tramonto Spaventoso we continued our collaboration with the German painter on a twin catalogue for the second part of his John Graham series. Following the 2019 show at the Serpentine Galleries, Oehlen presents the latest extension of his Rothko Chapel interpretation at Gagosian Beverly Hills.
The exhibition expands on the artist's body of work dating from the 1980s until today, in which he reshuffles elements from Graham's Tramonto Spaventoso (1940-49) in the tradition of abstract and surrealist painting. The new publication features the second subject – the mermaid – on its acetate jacket, completing the portrayed pair.
In the catalogue, full-bleed reproductions of paintings and charcoal drawings are compiled into a bundle of large-format sheets to mirror Oehlen's layered display. The unbound pages are held together by a polybag that was screen-printed with one of the deliberately amateurish line drawings.