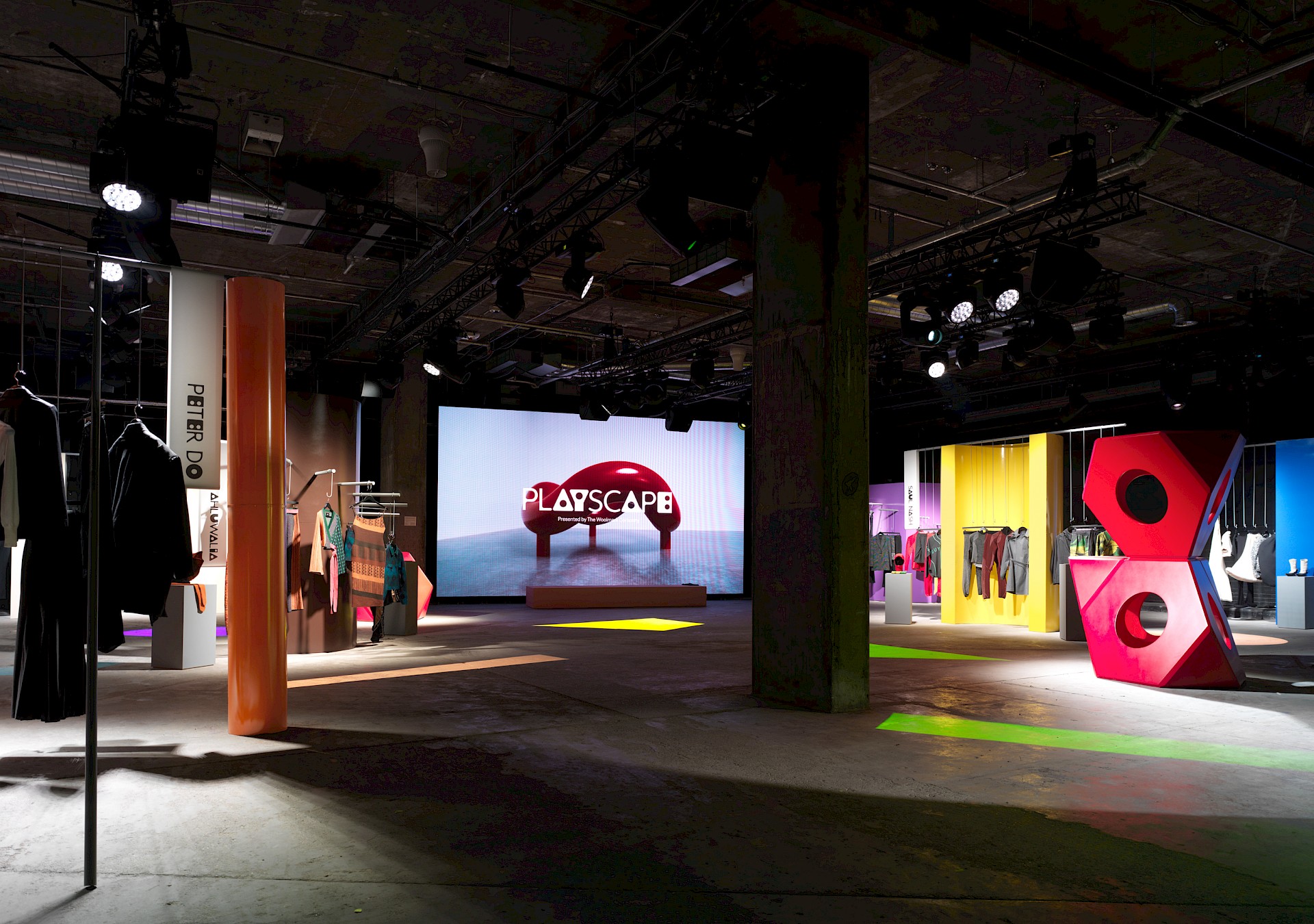 Project
International Woolmark Prize 2022 Showroom
Client
Location
Team
Architectural Design: Zak Group with Dyvik Kahlen; Production: Studio Boum; Fabrication: Jamps; Soundscape: Astrid Sonne; Lighting: Aurélie Nedjar; Content Producer: Takiyah Blaize; Photography: Brotherton-Lock; With thanks to: The Noguchi Museum and White Cube.
Under the title PLAYSCAPE Zak Group provided the overall creative direction for the 2022 International Woolmark Prize. This included an event space and showroom featuring a series of sculptural pavilions, presenting the work of each IWP2022 finalist, alongside original artworks by Isamu Noguchi.
For this year's prize Zak Group created a special partnership with The Noguchi Museum to develop a theme around the art of 'play' as a creative catalyst. Throughout the twentieth century Noguchi designed playgrounds that offered a radical potential for physical and social interaction. These "playscapes" allowed the public to directly interact with sculpture in ways that are impossible in a museum.
In a nod to Noguchi's play equipment, a series of seven brightly coloured pavilions, composed of primary volumes and elevated steel tubes, presented the collection looks of the prize finalists Ahluwalia, EGONLAB, Jordan Dalah, MMUSOMAXWELL, Peter Do, RUI and Saul Nash. Multiple configurations of Noguchi's Octetra (1968, (2021)) sculptures were installed within the showroom.
During the event a 4×7 metre screen displayed archival footage of Noguchi's playgrounds and the IWP2022 short film, featuring and directed by English singer-songwriter and dancer FKA twigs. During the prize ceremony motion graphic title treatments announced the winners Saul Nash and MMUSOMAXWELL.