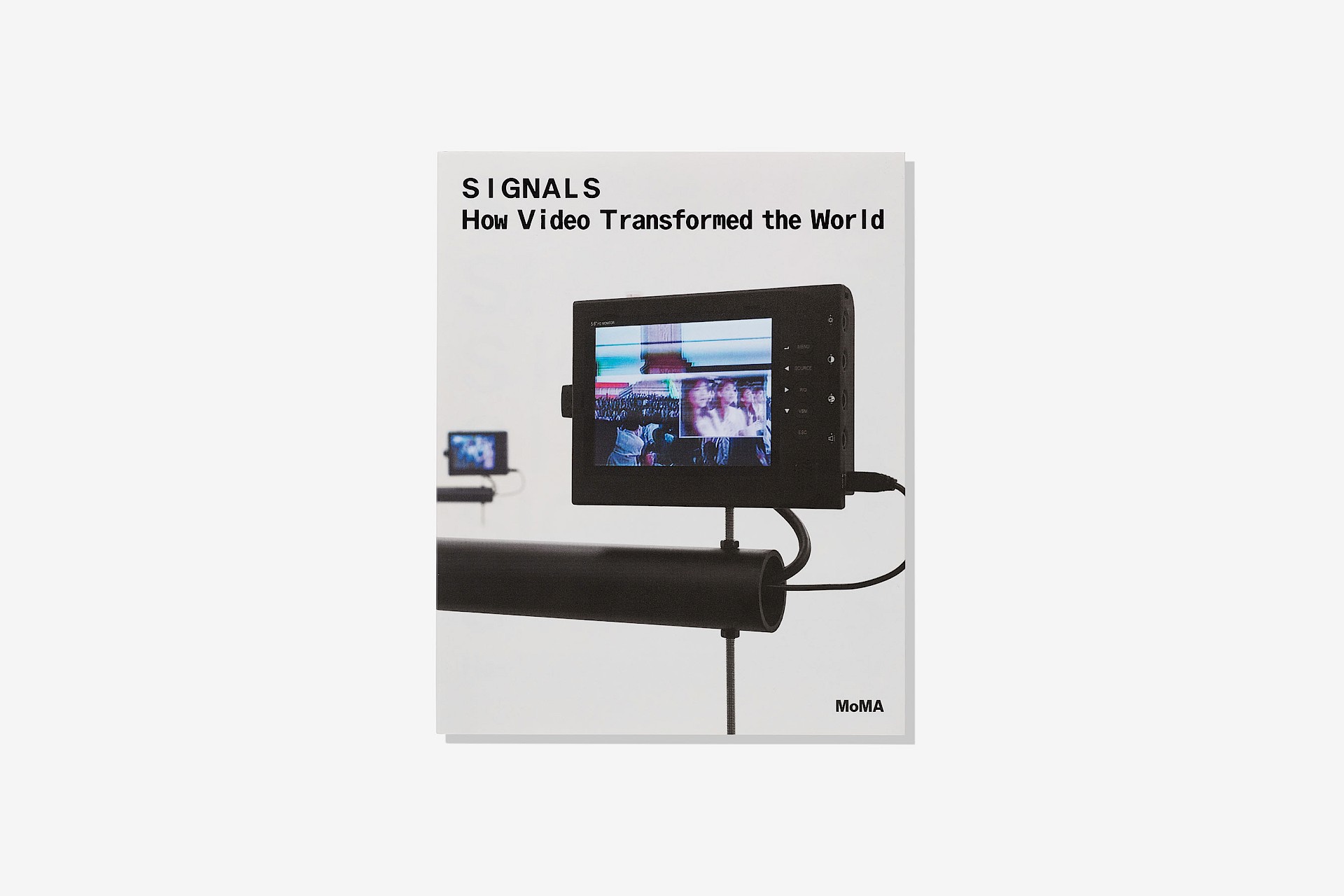 Project
Signals: How Video Transformed the World
Client
Type
Location
Team
Editors: Stuart Comer, Michelle Kuo; Production: Matthew Pimm
On the occasion of the exhibition Signals: How Video Transformed the World at the Museum of Modern Art, Zak Group was commissioned to design the exhibition catalogue — MoMA's first major publication on video art in nearly thirty years.
The image layout translates the concept of a split screen to the page, while the monospace title typeface creates optical glitches, evoking signal distortion and early display monitors. Each essay opens with a feed of video stills, increasing in scale throughout the catalogue.
The publication is edited by Stuart Comer and Michelle Kuo and includes original text contributions from Erika Balsom, Aria Dean, David Joselit, Pamela M. Lee, Glenn Ligon and Ravi Sundaram. Highlighting more than 70 media works spanning the past six decade, the catalogue includes works by John Akomfrah, Gretchen Bender, Dara Birnbaum, Tony Cokes, Amar Kanwar, New Red Order, Nam June Paik, Sondra Perry, Martine Syms, Stan VanDerBeek and Ming Wong to reveal the ways in which artists have posed video as an agent of global change.