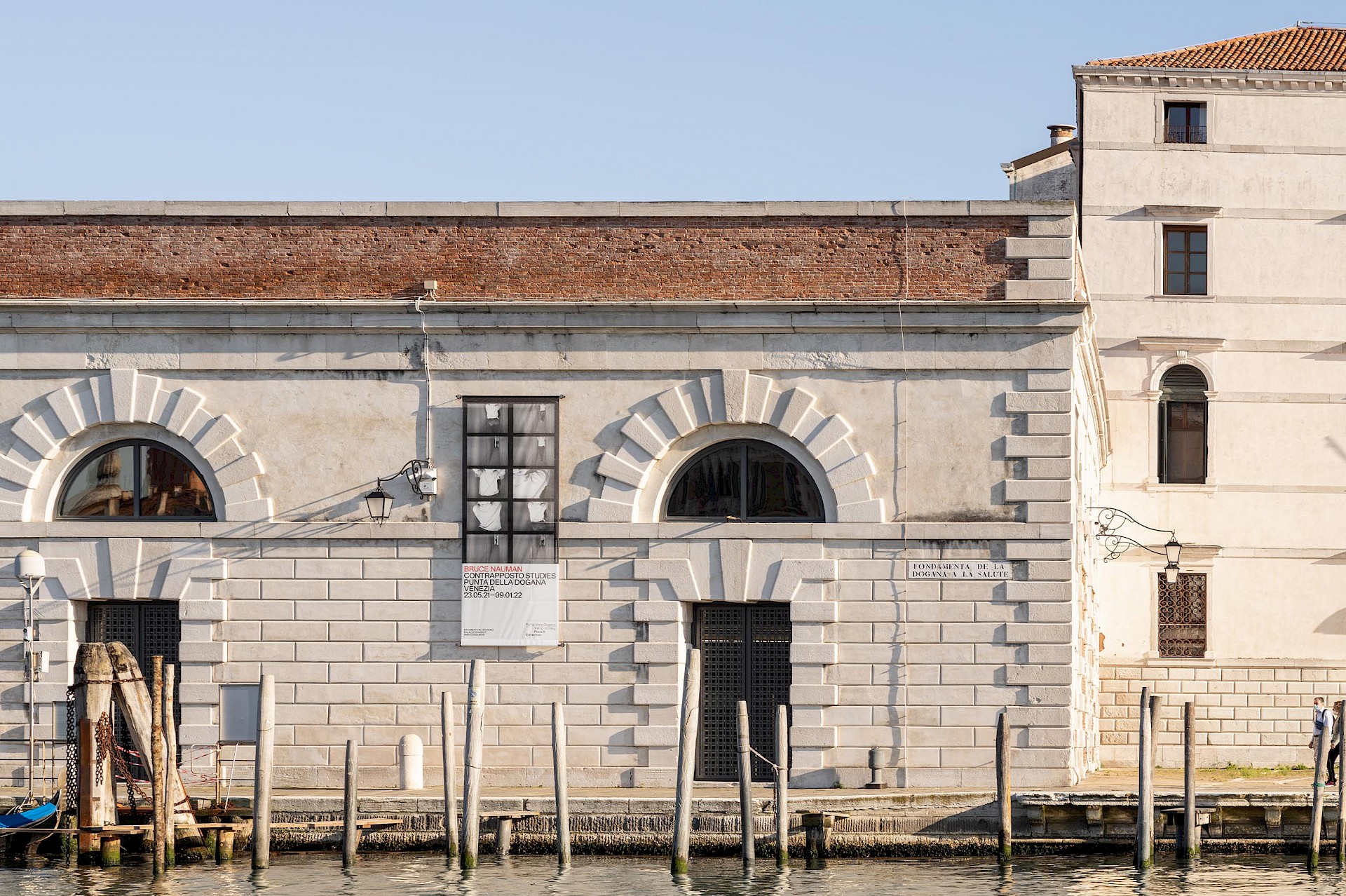 Project
Bruce Nauman: Contrapposto Studies
Client
Type
Location
On the occasion of Bruce Nauman: Contrapposto Studies at Palazzo Grassi – Punta della Dogana, Zak Group designed the exhibition campaign and two-volume catalogue following the invitation of curators Carlos Basualdo and Caroline Bourgeois. The show includes a comprehensive survey of the US artist's practice spanning from the 1960s until today and centers on a series of videos revisiting the original Walk with Contrapposto from 1968.
The exhibition catalogue is split into two volumes, each featuring a halftone image of Nauman walking in 'contrapposto', or off-axis, taken from the 1968 work. The text volume itself consists of three books – in Italian, French and English – divided by half-tone covers. Along with the illustrated flaps, these original video stills are the only images, which have all been collected in the second volume. The full scale of the show becomes apparent in the image volume, mixing installation shots and video stills in full-bleed or sequences alongside a comprehensive list of works. Sound pieces are represented as text and follow the same flexible grid system as the image layout.
We created an image-driven campaign to show different sequences for each application. Rolled-out across the city of Venice on banners, tickets, posters and vaporettos, each application offers a new view into the 1968 Walk with Contrapposto – the conceptual bedrock of the show. The artist's name, exhibition title and institution were fused into a single titling element that could be adjusted to all formats.