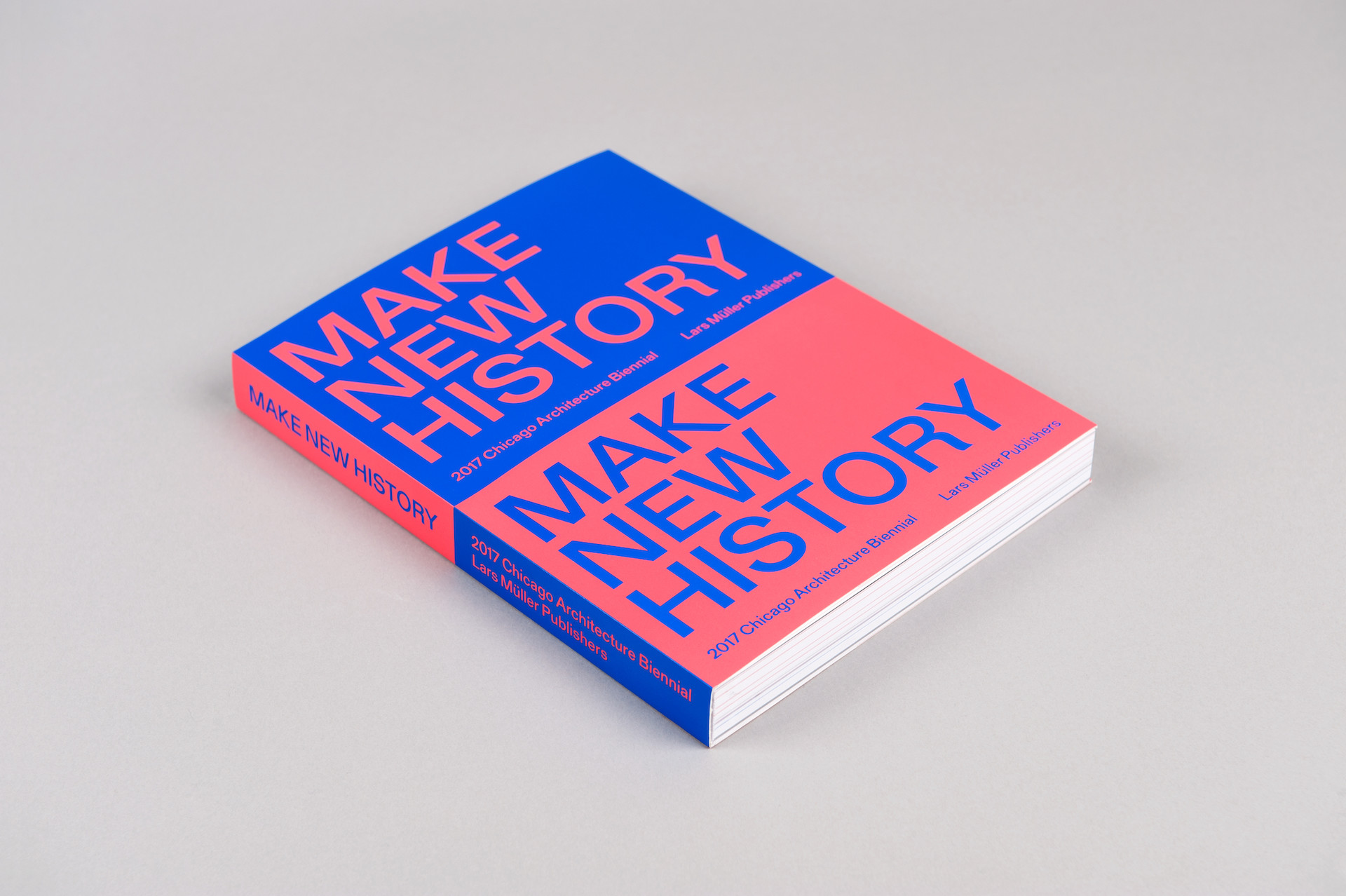 Project
2017 Chicago Architecture Biennial: Make New History
Type
Location
Zak Group has art directed the second Chicago Architecture Biennial, the largest international survey of contemporary architecture in North America. For the second edition of the biennial titled Make New History we collaborated with artistic directors Sharon Johnston and Mark Lee. In addition to designing the catalogue, we designed the visual identity, campaign, signage and wayfinding system.
The design of the jacket draws upon the visual language of contrasting colours and repetition that we developed for the biennial's identity. The colour pallet references Faber Birren's industrial colour code for DuPont while the typographic treatment draws upon the transformation of language into images by Chicago émigrés designers.
Make New History, published by Lars Müller Publishers, is organised around four historical themes, signified by coral pink spreads, and two collective projects, denoted by cobalt blue spreads with contrasting typography. The publication brings together an eminent collection of writers including Sarah Herda, Robert Somol, Philip Ursprung, Sarah Whiting and the biennial's contributing architects and artists.