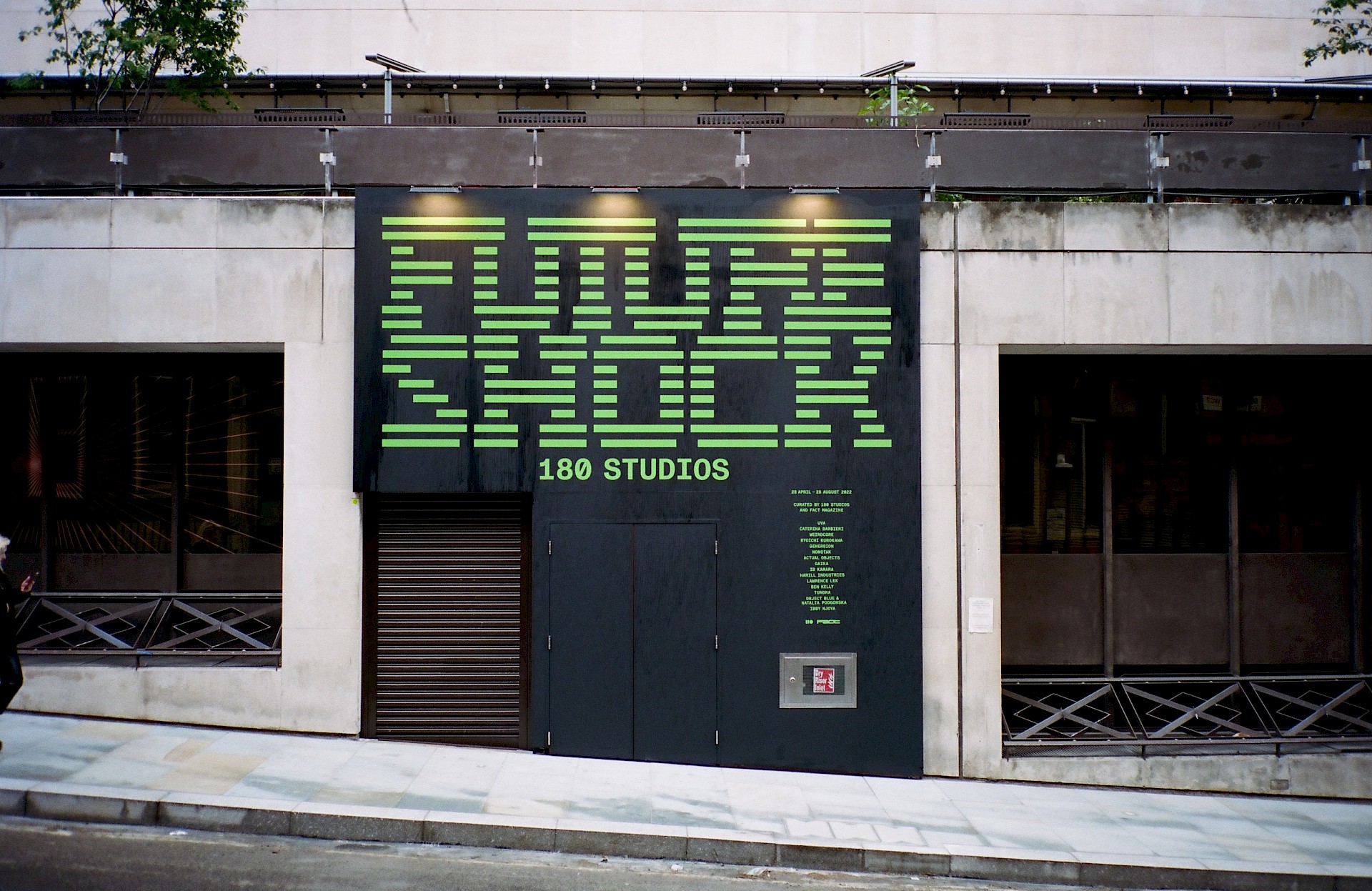 Zak Group has designed the identity and exhibition graphics for Future Shock, an exhibition presented by 180 Studios and Fact. The show features leading international artists and collectives working at the cutting-edge of audio-visual technology, including interactive algorithms, AI and 3D digital mapping, laser work, holographic projections and electronic music.
The identity is composed of a series of phosphorescent green bars, referencing the colour and construction of typography on CRT display terminals. In a series of animations the logo builds and dissolves to reveal the title Future Shock.
Within the subterranean exhibition spaces a series of one-metre-tall light boxes identify the works of the exhibited artists. A series of arrows composed of neon bars referencing the logotype guide visitors through the site.