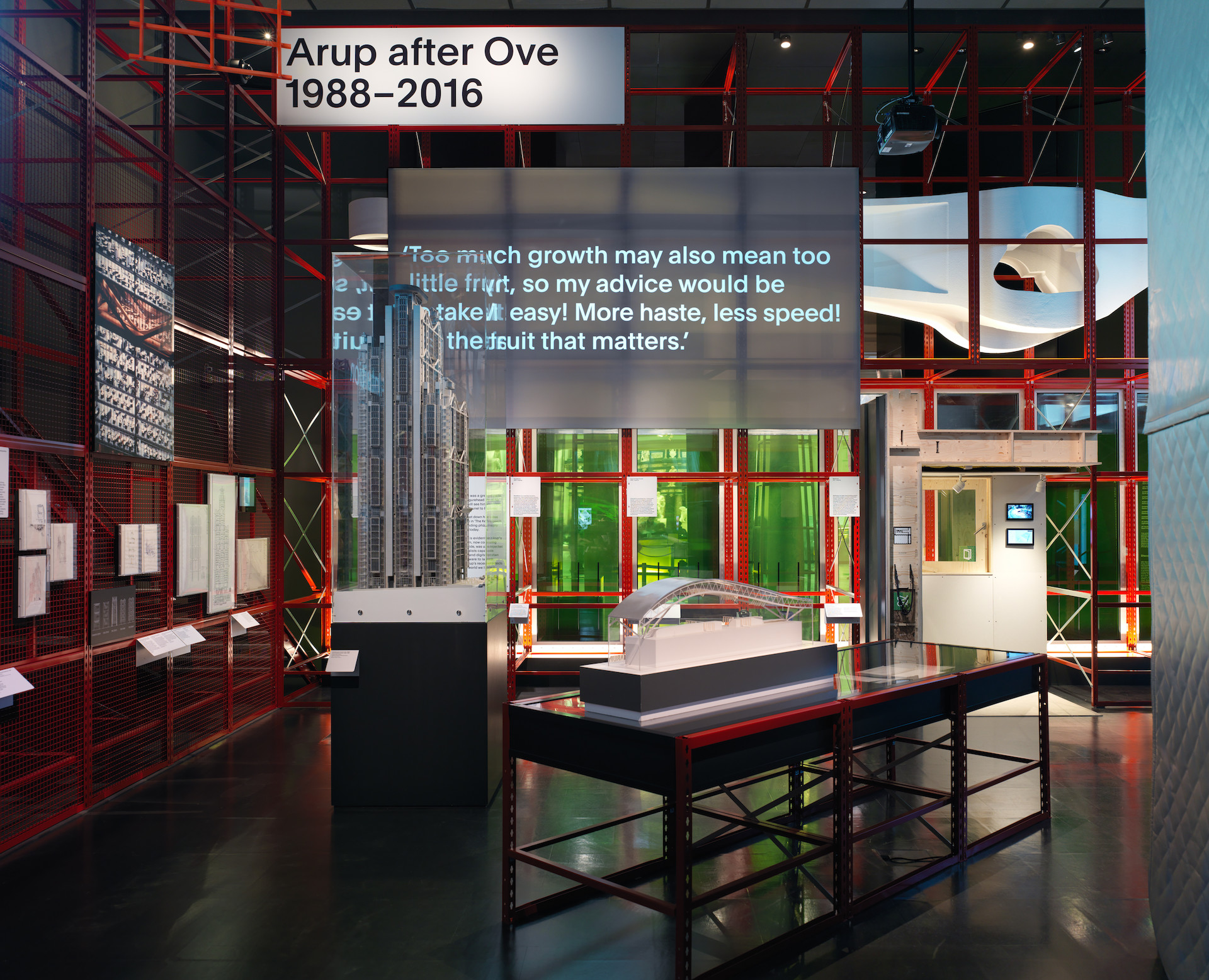 Project
Engineering the World: Ove Arup and the Philosophy of Total Design
Type
Location
Credits
Exhibition Design Concept: Dyvik Kahlen Architects and Zak Group; Exhibition Design: Dyvik Kahlen Architects; Exhibition Graphics: Zak Group
Engineering the World: Ove Arup and the Philosophy of Total Design at the Victoria and Albert Museum is the first major retrospective of Ove Arup, the most influential engineer of the twentieth century and the pioneer of a multidisciplinary approach to design that has defined the way engineering is understood and practised today.
In collaboration with Dyvik Kahlen Architects we designed the V&A exhibition as a workshop-like environment to present Arup's early projects, including the Menil Collection in Houston, Berthold Lubetkin's Penguin Pool at London Zoo and the Centre Pompidou in Paris by Richard Rogers and Renzo Piano. Featuring over 150 previously unseen prototypes, models, archival materials, drawings, films and photography, as well as new immersive digital displays and virtual reality environments the exhibition highlights the vital and often unacknowledged role that engineering plays in our daily lives.
The exhibition occupies the entirety of the 6.6m high Porter Gallery. A steel grid structure of 1m square units spans the perimeter, providing a flexible framework for displaying objects and graphic panels. Two sets of stairs are inserted within the structure and lead to a mezzanine level that traverses the rear wall and provides views into the central exhibition space. All steel elements are powder coated in a red oxide. Vitrines containing archival materials, 1:1 models and screens are embedded in the structure, creating areas of varying density and transparency. Printed and projected graphics are seamlessly integrated into the exhibition structure, with powder-coated caption panels clipping directly onto structural beams and mesh panels while large-scale theme titles and quotes are projected onto screens mounted to the upper half of the grid. Flanking the exhibition entrance are two steel pillars that encase the gallery's historical marble columns. Title typography spans their entire width.