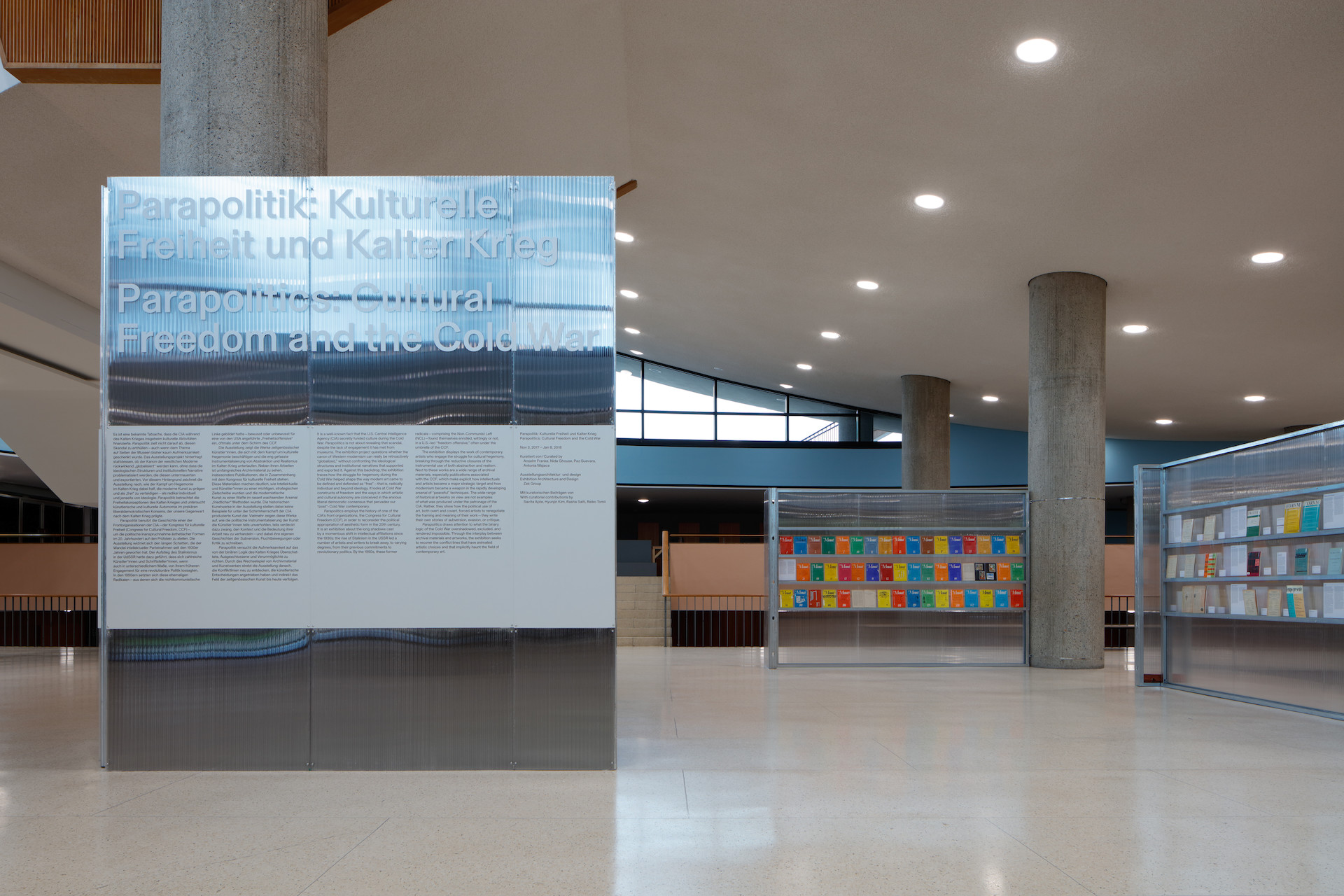 Project
Parapolitics: Cultural Freedom and the Cold War
Type
Location
We have designed the exhibition architecture and graphics of Parapolitics: Cultural Freedom and the Cold War at the Haus der Kulturen der Welt. Zak Group worked closely with the curators Anselm Franke, Nida Ghouse, Paz Guevara and Antonia Majaca on a display structure that presents artworks, archival materials and videos articulated through more than 900 labels.
For the exhibition design of Parapolitics we created an intervention that uses varying degrees of transparency to manipulate the viewer's perception. Polycarbonate and acrylic panels fixed to metal stud walls create a blurred environment throughout the HKW's exhibition halls and foyer.
The doubled walled construction of the freestanding display combines translucent panels for hanging artworks with transparent panels that reveal embedded archival material. Bilingual interpretive texts and object labels are straightforwardly typeset and stapled to walls where needed.
Parapolitics tells the story of the Congress for Cultural Freedom (CCF), an organisation founded in West Berlin in 1950 by a group of writers driven to consolidate an "anti-totalitarian" intellectual community. The CCF subsidised countless cultural programs until it was revealed that the organisation was secretly funded by the CIA. The exhibition exposes the ideological contradictions and moral ambiguities of advocating freedom and transparency by means that were themselves outside of democratic accountability.