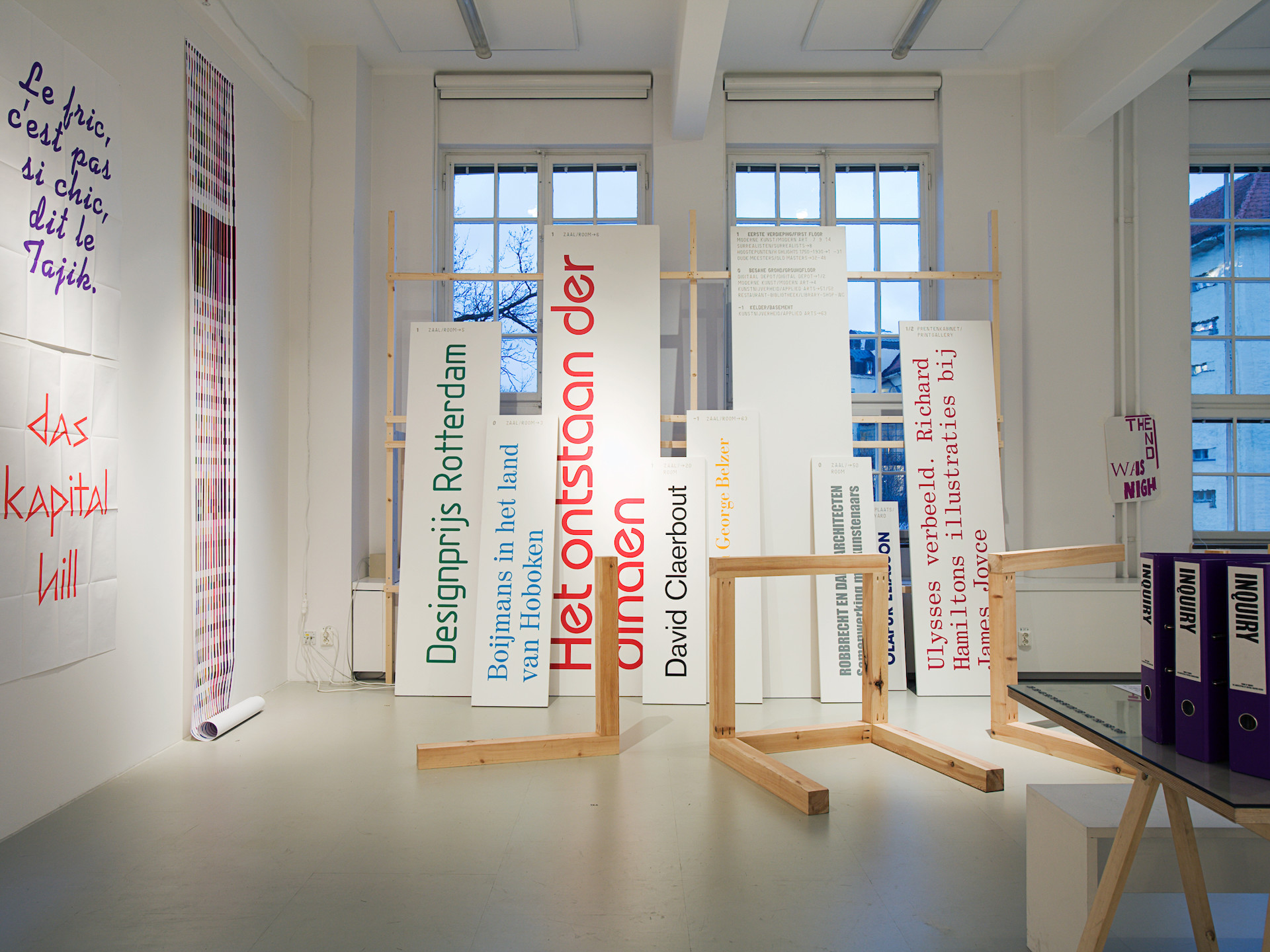 Location
Team
Wayne Daly, Mark Owens, AA Exhibitions
Emerging from a series of conversations with architects on methodology, Forms of Inquiry: The Architecture of Critical Graphic Design is a multivalent exhibition, curated by Zak Group partner Zak Kyes, which investigated the exchange between graphic design and architecture.
For the initial exhibition at the Architectural Association (2007), 18 graphic designers – who shared a desire to reframe the circumstances surrounding contemporary graphic design practice – were invited to respond to a set of conceptual thematics developed by the Forms of Inquiry curators. A series of key curated works from each designer was exhibited alongside a newly commissioned written 'inquiry' upon which an A1 print that furthered their own lines of investigation.
Forms of Inquiry hit the road from 2007–09, travelling to seven different institutions, where local curators were asked to expand upon the exhibition with new works, lectures, festivals, film screenings and performances. Forms of Inquiry now exists as a book and online, with a virtual reading room of material and documentation. A portion of the physical exhibition is in the collection of the MoMA Library, New York.
Touring Venues:
Archizoom EPFL, 27 February—9 April, 2009, Lausanne (CH)
BolteLang, 27 February—9 April 2009, Zürich (CH)
IASPIS, 14 November—14 December, 2008, Stockholm (SE)
lux°, 6 May—21 June, 2008, Valence (FR)
Casco: Office for Art, Design and Theory, 17 January—17 February, 2008, Utrecht (NL)
Architectural Association School of Architecture, 8 October—31 October, 2007, London (UK)
The Iaspis Forum On Design and Critical Practice was published on the occasion of Forms of Inquiry: The Architecture of Critical Graphic Design at IASPIS, Stockholm.