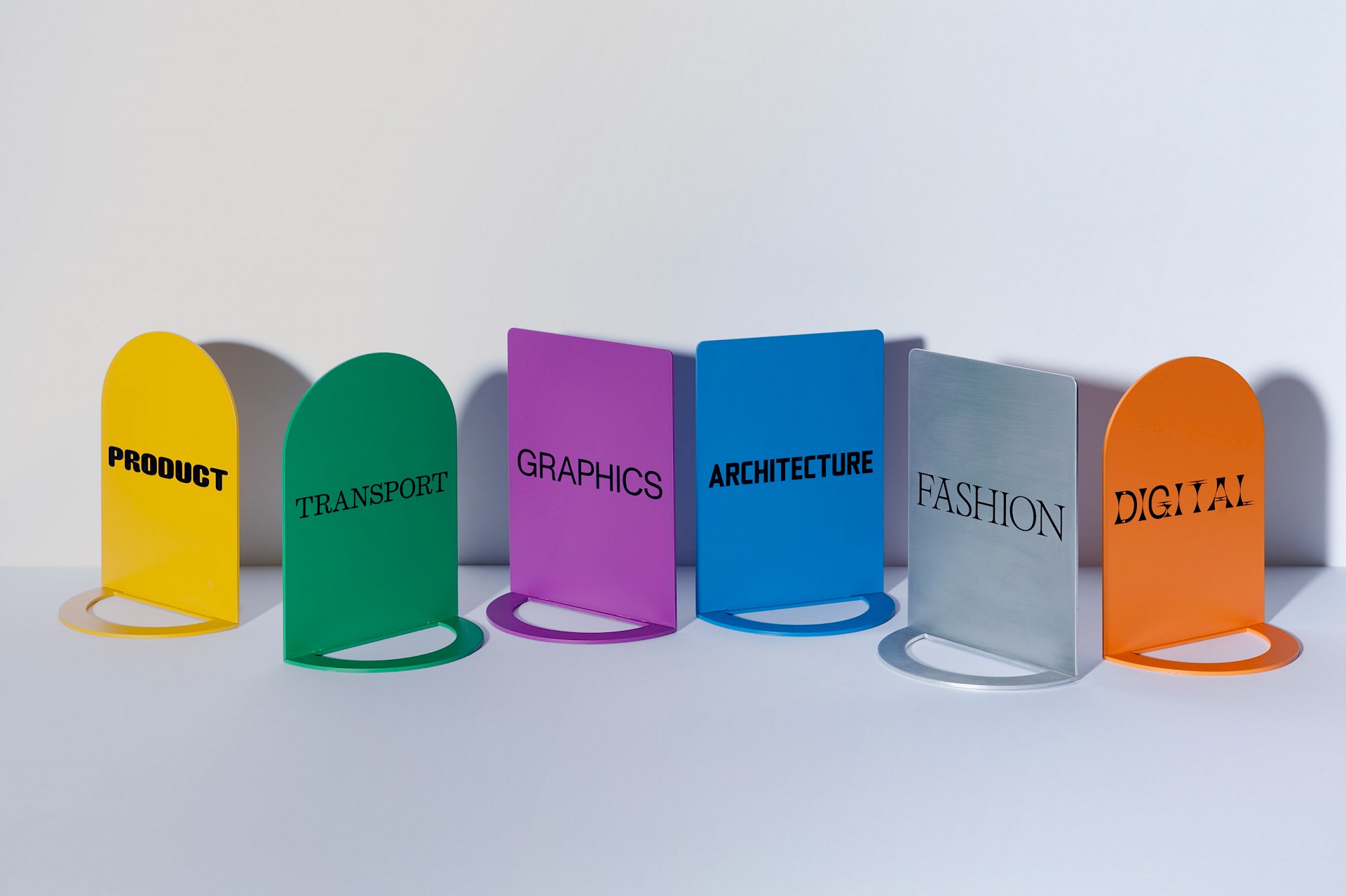 Project
Beazley Designs of the Year
Client
Type
Location
Zak Group has designed the exhibition graphics for Beazley Designs of the Year, the Design Museum's annual exhibition that presents the most inspiring and critical design from the past year. We used the exhibition design as a platform to present the work of six type designers whose typefaces were released in 2019. The title panels in each of the exhibition's six rooms are set in a different typeface alongside a full character set and the names of its designer and foundry.
Working closely with architect Pernilla Ohrstedt and curator Beatrice Galilee, the design of the exhibition draws upon the work of the American architect turned artist Gordon Matta-Clark whose 'building cuts' carved through derelict buildings to create monumental site specific sculptures.
Reducing and reusing the waste associated with exhibition was integral to the exhibition graphics. In the first gallery, the numerals 2019 are carved out of the plasterboard wall, revealing the internal studwork. Elsewhere title panels have been cut out of the wall and used to announce the title of each room.
Through the exhibition objects are accompanied by multi-functional powder coated caption panels that can be bent according to their placement. We also designed the awards to be presented to the best projects in each category.