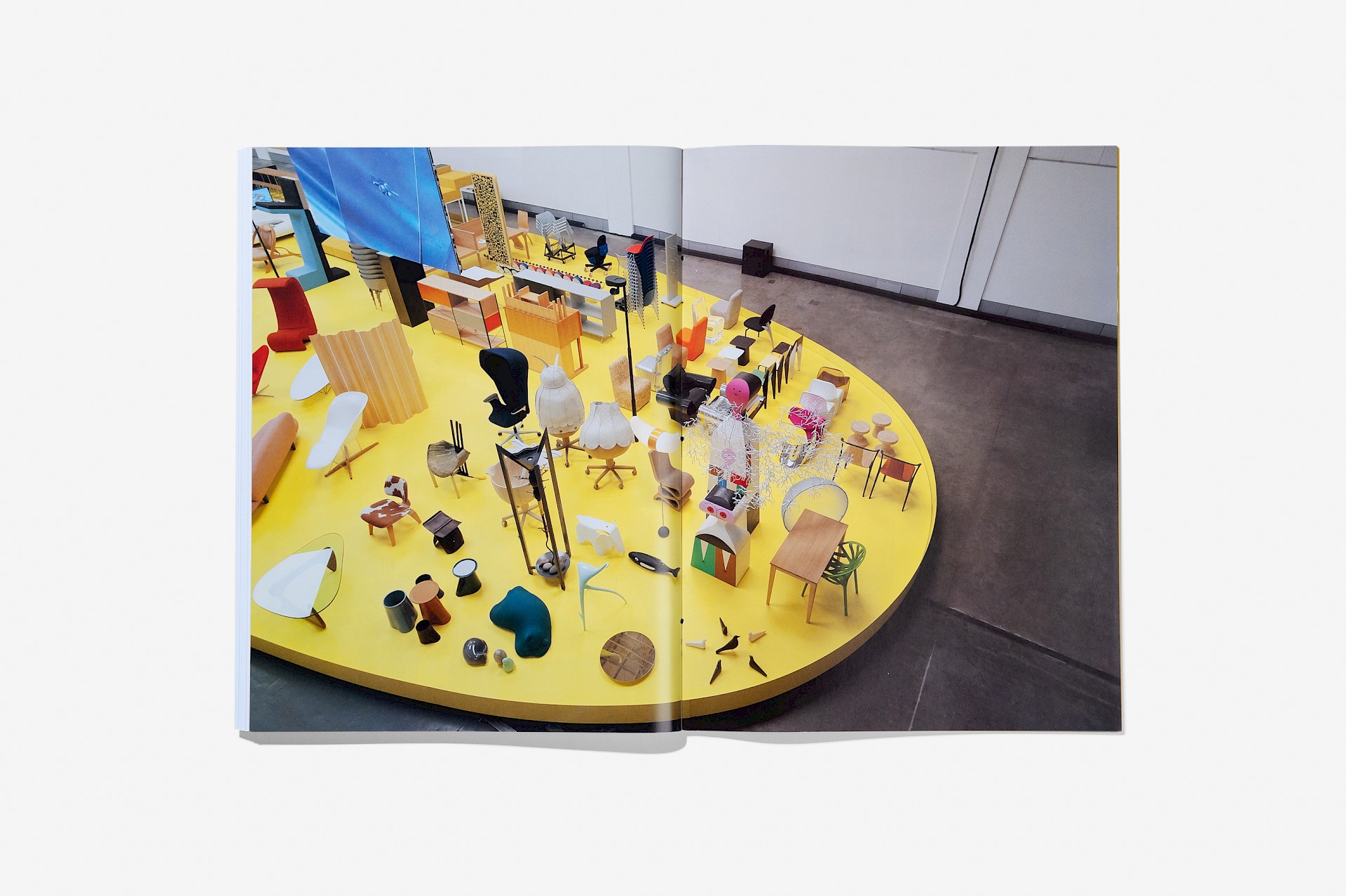 Vitra, the pioneering Swiss furniture company, commissioned us to design the catalogue of Typecasting an exhibition of iconic, forgotten and new objects curated by Robert Stadler at La Pelota, a historic sports hall in the centre of Milan during the Salone del Mobile in 2018.
The catalogue functions as an index to the physical display at La Pelota. Listing all 200 pieces of furniture showcased in the exhibition, the catalogue introduces the grouping of furniture into nine communities such as: athletes, slashers or compulsive organisers. Alongside talks and panel discussions, it includes Q&As with design critic Alice Rawsthorne and designer Konstantin Grcic among others.
The book is bound in a single, hand-sewn, signature gathering together a collection of floor plans that locate the characters 'on stage' and video stills taken with hand-controlled cameras. The bright yellow of the exhibition's central stage is repeated in the transparent PVC jacket.
In addition to the catalogue we designed the identity for Typecasting — a play on the multiple definitions of the word: to assign an actress a role fitting their personality or to cast letters for use in printing. For each of the communities we selected a typeface that reflects its character.