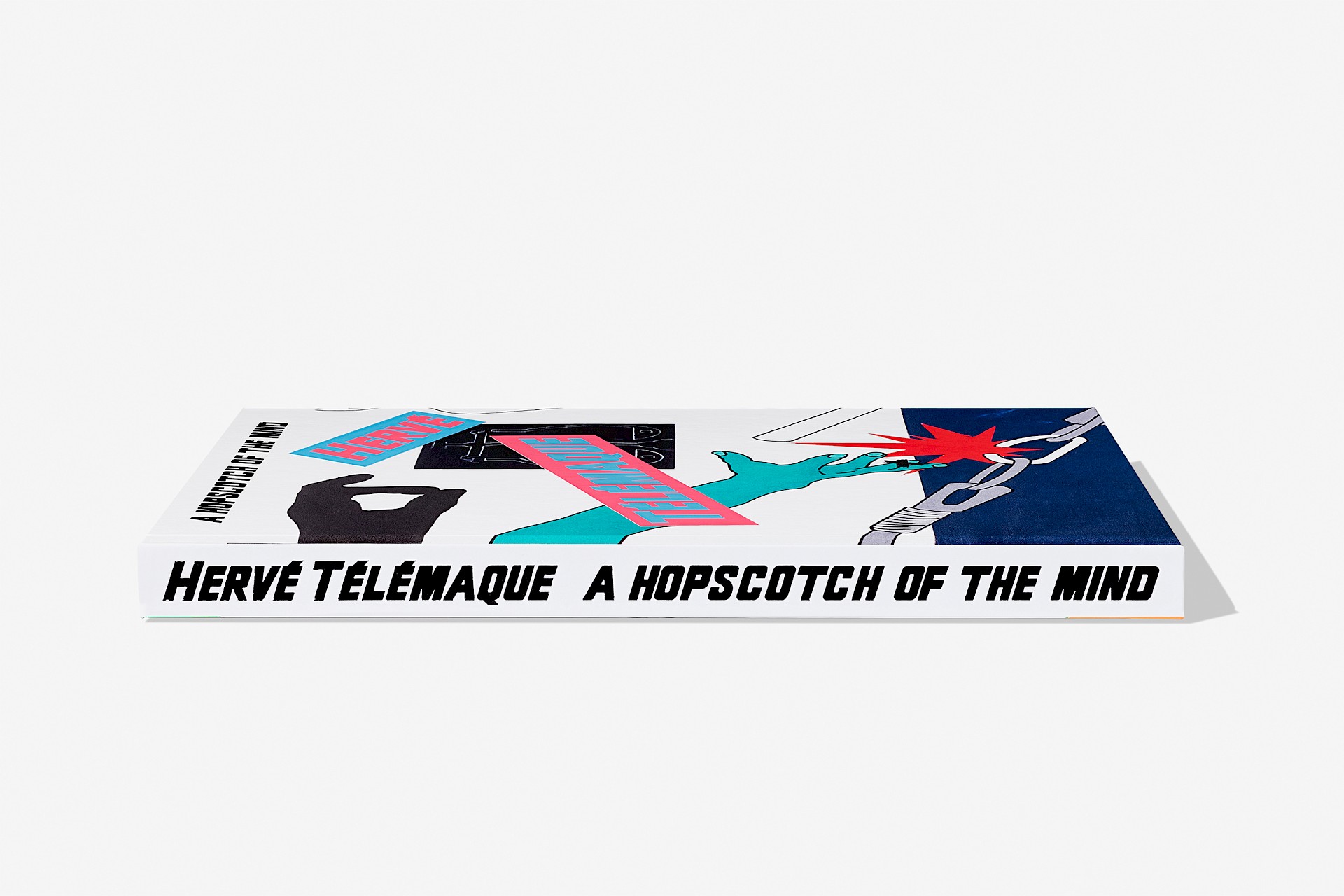 Project
Hervé Télémaque: A Hopscotch of the Mind
Client
Type
Location
On the occasion of Hervé Télémaque's show A Hopscotch of the Mind at the Serpentine Galleries, Zak Group was commissioned to design the exhibition catalogue—the first major English publication of Télémaque's work.
The catalogue includes a selection of the artist's writings, many of which are translated into English for the first time, alongside text contributions from academic C.C. McKee, British artist Helen Marten, writer Lyonel Trouillot, political scientist Francoise Verges, art historian Sarah Wilson, as well as an interview with the artist and Hans Ulrich Obrist.
Since the late 1950s, Télémaque has created an expansive body of work with a unique and playful visual vocabulary, featuring abstract gestures, cartoon-like imagery, and mixed media compositions. Organised by work type, the catalogue brings together large-scale paintings, assemblages and collages as well as a section of studies, drawings and fragments.
Section openings and cover stickers displaying the artist's name are typeset in a bespoke typeface based on found lettering from Télémaque's 1965 painting Présent où es-tu? (Present Where Are You?).