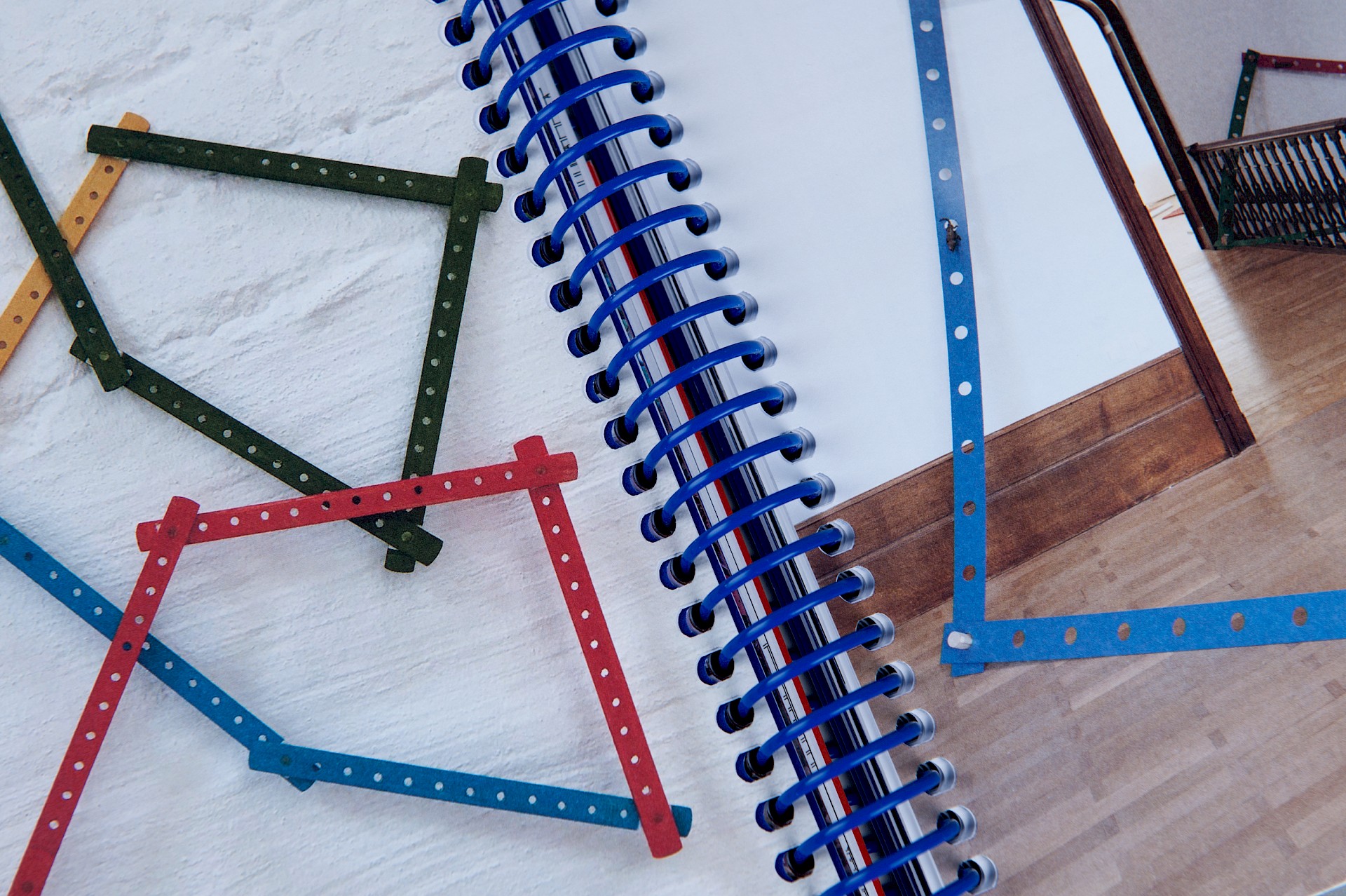 With Is This Tomorrow?, the Whitechapel Gallery presents the ambitious reinterpretation of its 1956 seminal exhibition, in which twelve pairs of artists and architects are once again invited to envision the future of our society. Zak Group was commissioned to design the comprehensive catalogue illustrating the broad range of speculative responses. The 38 contributors include Amalia Pica & 6a architects and Simon Fujiwara & David Kohn Architects amongst many others.
Curated by Lydia Yee, the exhibition picks up on familiar themes seen in This is Tomorrow over six decades ago – science-fiction, technology or popular-culture – and situates them in a contemporary and global context. The catalogue documents the thinking process of each pair through insightful sketches, photographs or technical drawings alongside unconventional introductions written by the collaborators themselves.
The catalogue functions as the reinterpretation of its historic predecessor designed by Edward Wright. Enclosed in the glossy, new cover with holographic title, the blue spiral cord references the iconic original. In a similar vein, the title pages for This Is Tomorrow are reintroduced, but shuffled to spell out Yee's updated title. Our bespoke stencil typeface is applied across the gallery walls as well as the printed floor plan, translating Wright's visual language into the present.