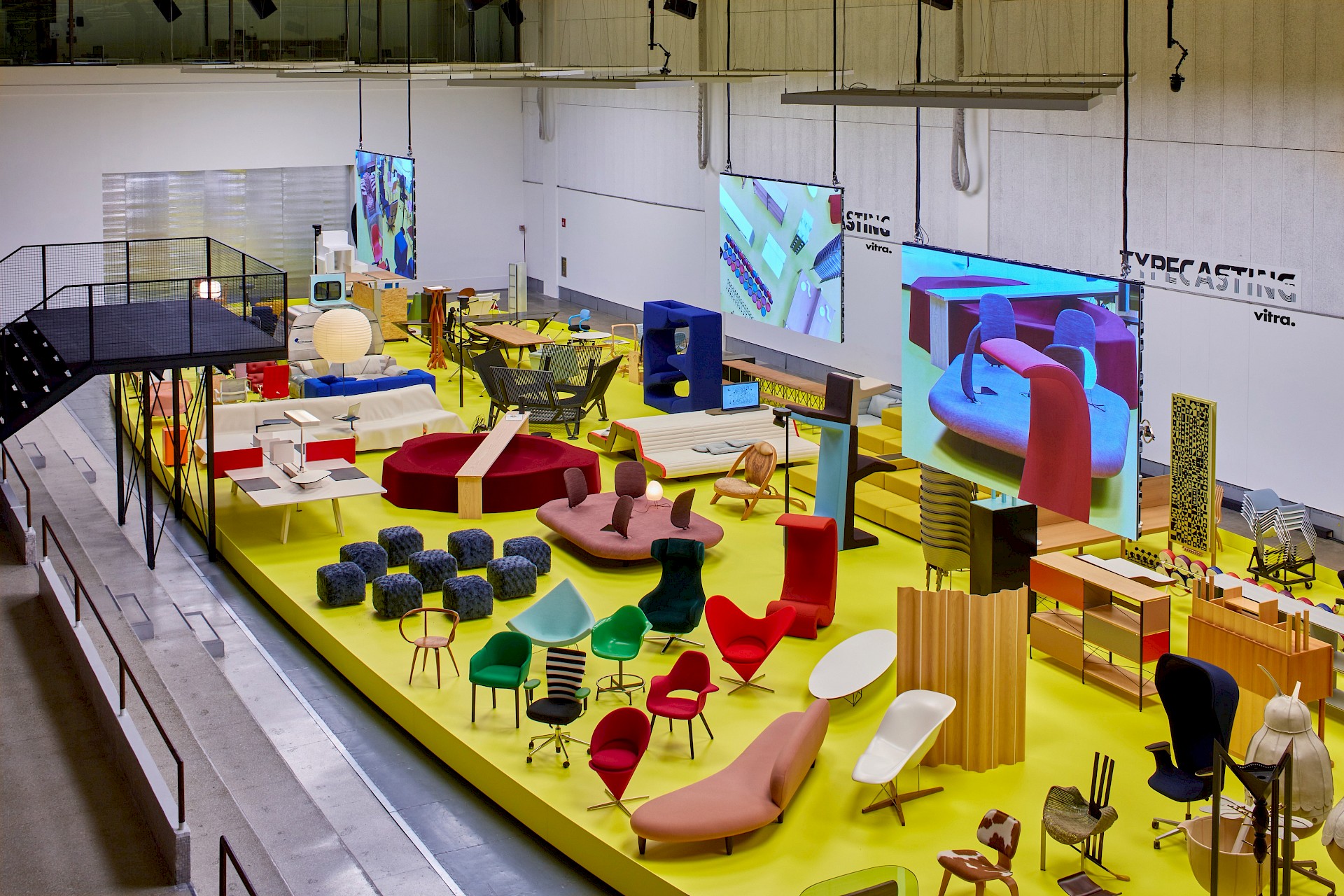 Vitra, the pioneering Swiss furniture company, commissioned us to design the brand identity, campaign and exhibition graphics for Typecasting an exhibition of iconic, forgotten and new objects curated by Robert Stadler at La Pelota, a historic sports hall in the centre of Milan.
Typecasting presents furniture as objects that, in addition to their primary function, serve another more representational role of reflecting our own image and personality. According to Vitra, "identifying with specific objects and belonging to chosen communities are essential strategies for cultivating our own image". A panorama of 200 objects and furnishings are grouped into nine different communities such as the Communals, Compulsive Organizers, Slashers and Spartans.
Our identity for Typecasting refers to the multiple definitions of the word 'typecast': to assign an actress a role fitting their personality—or to cast letters for use in printing. For each of the nine communities we selected a typeface that reflects its character. The logo exists in multiple versions. Each logo variant combines distinct fonts to create an individual portrait: the product of the communities it belongs to.
Zak Group has also designed four new vitrines for Vitra's booth at the Salone Internazionale del Mobile 2018 in Milan.